Mediation Training Workshop at India Habitat Centre, NEW DELHI
Saturday, 21st January, 2023

Bettering Results (BR) is organizing a full-day Mediation Training Workshop from 10:30 AM onwards at India Habitat Centre.
Looking to enter the field of mediation? Then this training workshop is for you!
Hosted by BR, this full-day workshop will teach you everything you need to know about mediation.
Mediation is the most common type of Alternative Dispute Resolution globally.
Mediation is a process that is used more and more often in order to help parties that are in a dispute. It allows them to negotiate a settlement between themselves with the help of a third party that is neutral. This third party is called a mediator.
Mediation is something that is done entirely on a voluntary basis. It is a process that is flexible but also has a structure. The goal of mediation is to help the parties involved move away from any positions that they might be entrenched in and to reach an agreement that works well for both sides and meets their real needs and interests.
This training workshop shall cover various concepts of mediation in detail by renowned experts. This offline training workshop is a blend of theory and practice and is designed in a manner so as to have active participation.
TOP TRAINERS FOR THE WORKSHOP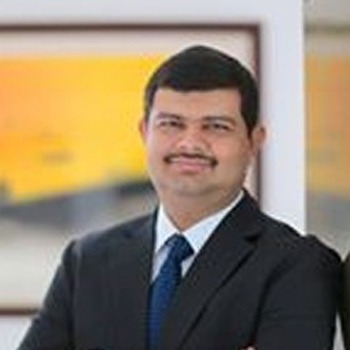 Partner Head Arbitration, Shardul Amarchand Mangaldas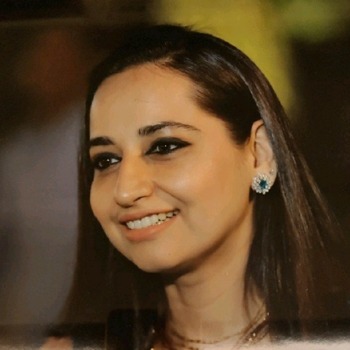 Senior Panel Counsel, Union of India, Arbitrator, Trained Mediator & Former Partner, Cyril Amarchand Mangaldas
Senior Partner, Karanjawala & Co, Certified Mediator & Advocate on Record, Supreme Court

Manupatra, as a leading online legal research platform, will provide the exclusive benefits to the registered participants of this Workshop.
1 Week FREE access to Manupatra Legal Research Platform
FREE Access to Book on Arbitration and ADR by Ashwinie Kumar Bansal and Rahul Kaushik
Time
Topic
10:30 AM- 10:45 AM

Opening Remarks:

Ms. Varsha Gupta, Co-Founder, Bettering Results (BR)

Welcome of the Trainer:

Mr. Tejas Karia, Partner (Head-Arbitration), Shardul Amarchand Mangaldas & Co., Delhi

10:45 AM- 11:00 AM
Tea Break  | Networking
11:00 AM- 12:30 PM

Trainer:

Mr. Tejas Karia, Partner (Head-Arbitration), Shardul Amarchand Mangaldas & Co., Delhi

Topics to be discussed:

Mediation laws in India

a) ADR Mechanism under Section 89 of CPC

b) Difference between Mediation, Arbitration & Conciliation

c) Role of a mediator

d) Code of Conduct

12:45 PM- 1:45 PM
Networking Lunch
02:00 PM-3:30 PM

Trainer:

Nandini Gore, Senior Partner, Karanjawala & Co, Certified Mediator & Advocate on Record, Supreme Court

Topics to be discussed:

a) Stages of Mediation

b) Emerging issues in Mediation

04:00 PM- 05:30 PM

Trainer:

Radhika Dubey, Senior Panel Counsel, Union of India, Arbitrator, Trained Mediator & Former Partner, Cyril Amarchand Mangaldas

Topics to be discussed:

a)            Mediation skills

b)            Careers in mediation

c)            Small class exercise

05:30 PM- 05:45 PM
Tea Break | Networking
05:45 PM- 06:00 PM
Presentation of Certificates to the Participants and Valedictory Remarks
WHO IS THIS WORKSHOP FOR?
5. Corporate Professionals
9. Business Leaders including Start Ups
1. Learn in-depth practical knowledge on Mediation
2. Meet the experts in person
4. Q&A round with the experts
5. Certificate of completion
India Habitat Centre, Lodhi Road Near Airforce Bal Bharati School,Lodhi Road, Lodhi Estate, New Delhi, Delhi 110003
Testimonials from BR Learners

Vismaya Hari, ILS Law College Pune
"Theoretical understanding and the deconstruction of the Arbitration and Conciliation Act of 1996 lays down various complicated clauses which relate to and connect into sessions focused solely on the practical aspects of Arbitration. Special sessions targeted towards niche questions were provided by the course – including but not limited to, moots, corporate life, and other similar themes. Sessions on approaching arbitration moots, personal career guidance, and insight into what a career in Arbitration in India looked like inspired a deeper guidance for amateurs who are interested in the field.
This process landed me a ranking, and eventually a position as a Legal Intern at Wilmer Cutler Pickering Hale and Dorr, a leading full service international firm providing legal representation across a comprehensive range of subject matters."

Sidhika Dwivedi, Symbiosis Law School, Noida
"Anyone interested in arbitration will find the courses to be instructive and valuable. It was quite helpful in defining my fundamentals and cultivating the correct mindset for tackling the field. Throughout the course, I was taught everything from the fundamentals of the Arbitration and Conciliation Act, which we sometimes overlook but which help us grasp more difficult issues like International Commercial Arbitration.
 I would recommend that everyone in the legal profession take at least one of Bettering Results (BR)'s many courses."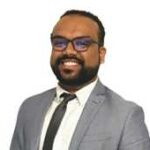 Rohit Kulkarni, BVDU New Law College, Pune
"After completing my Mediation training last year with ADR ODR International Limited London, and having qualified as a Singapore International Mediation Institute (SIMI), IMI – International Mediation Institute and Civil Mediation Council accredited Mediator, Arbitration was the logical next step on the path to becoming a Dispute Resolution expert.
Although there are many courses on Arbitration, what stood out for this one was the practicability and focus on arbitration procedure, as opposed to only the theory. It covered the fundamentals of International Commercial Arbitration such as Arbitration Theory, Party Rights & Obligations, Separability, Kompetenz Kompetenz, Confidentiality, Minimal Judicial Interference, NewYork Convention, European Convention On International Commercial Arbitration, Panama Convention, ICSID Convention, Arbitral Tribunals, Emergency Arbitration, Interim Relief,Arbitral Awards and a lot more!"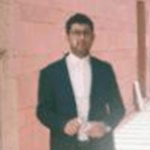 Akshit Gururani, Advocate, Supreme Court
"The Domestic and International Arbitration program by Bettering Results is one of it's own kind wherein I got to learn various practical aspects of Domestic and International Arbitration. In the program, I got familiar with a huge magnitude of practical knowledge in the field of Arbitration. The program also helped me in getting connected with one of the best Arbitrators in India."

Vivek Narang, Senior Associate, AZB & Partners
"I really liked the course and it gives a good kick start for someone who wants to work in the M&A space."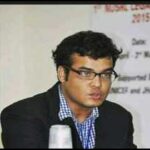 Anand Narayan, Legal Manager, Aditya Birla Group
"The lectures were good. The assignment was interesting. Kudos to Varsha and Team"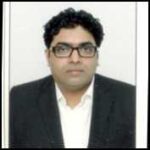 Gopal Srinath Kidambi, Advocate
"The Arbitration course by Bettering Results is effective in learning the practice and procedure involved in arbitration. It is recommended for all who wish to learn."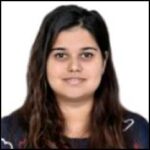 Yashu Mishra, MIT Law School Pune
"I am thankful to Varsha Gupta and Nupur Agrawal for constant support and helping me with all the difficulties during the course.
 I would also like to extend my gratitude to all my mentors. It would have been impossible without them to understand Arbitration in such a smooth manner. This will be a huge help in my career ahead and I am glad I was a part of this program."