Join our 9 Weeks Certificate Course on Arbitration Law & Practice
LEARN LIVE FROM BEST ARBITRATION LAWYERS FROM INDIA & ABROAD:

Partner & Head Arbitration Practice
Shardul Amarchand Mangaldas & Co.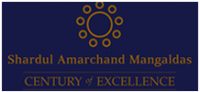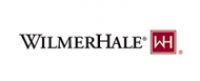 Independent Counsel | Arbitrator | Mediator| Former Partner
Cyril Amarchand Mangaldas
Learn the practicalities of Arbitration LIVE from the top arbitration experts in the world who have represented clients in arbitrations before the LCIA, ICC, ICADR, ICA and SIAC, as well as the Supreme Court of India and various High Courts.
The field of arbitration is becoming a rapidly growing profession amongst the in-house counsels, corporate lawyers as well as litigating lawyers given it is less time consuming, less expensive, and results in more predictable outcomes than litigation.
In the last few years arbitration has grown to become a more prominent field of practice. As a result of arbitration's growing popularity in the legal circles, careers in arbitration have also started to spring up and become quite popular and it is considered to be the future.
If you are a legal professional, law student, academician or anyone who wants to understand the basics and practical side of the arbitration field then you must JOIN the upcoming batch of the Arbitration Law & Practice Course.
This course will teach you what exactly you should learn as an arbitration lawyer, arbitrator or any other practitioner looking to practise arbitration.
The mentorship program is for 9-weeks that starts 24 December!
It includes tons of benefits like live & interactive sessions with top practitioners, career guidance, practical assignments, internship recommendation basis performance and so many more.
Join now to become an arbitration expert like our Mentors!
Module 1 (December, 2022)
Concepts, Definition and Principles involved in Arbitration
Module 2 (December, 2022)
Basics of International Commercial Arbitration
Module 3 & 4 (January, 2023)
Arbitral Tribunal & Arbitrators
Jurisdictional Issues in Arbitration
Arbitrability of disputes
Case study and discussion
Award, enforcement of awards and challenges to awards
Module 10 , 11 & 12 (February, 2023)
Practical aspects including arbitration procedure, hearing, evidences etc., drafting of arbitration agreement and other documents
Module 13 (February, 2023)
What young lawyer should adopt to be part of arbitration? and career guidance sessions and mentorship on internships, jobs, interviews etc.
DURATION: 9 Weeks starting from December 24, 2022
Law students who want to practice Arbitration law or learn about Arbitration law
Young lawyers struggling to learn the basics and make a career in Arbitration
Researchers and academicians interested in Arbitration practice
Anybody interested in learning about Arbitration practice
Live & interactive sessions on weekends ONLY.
Recording of live sessions accessible 24*7 for 1 year at your convenience.
Reading material for better learning is provided.
Certificate shall be provided on completion of the course.
Career guidance sessions on Arbitration by the experts included in the course.
Mentorship from the experts as per availability.
Internship recommendation to top performers at the discretion of mentors.
Assignments and feedbacks for the practical application of the learning
Our learners work at top law firms & companies like:
Reserve a seat before December 23, 2022 to avail 30% off, unlock reading material, free career guidance sessions and much more!
Mr. Tejas Karia discussing checklist for drafting
an Arbitration Agreement
Testimonials from BR Learners

Vismaya Hari, ILS Law College Pune
"Theoretical understanding and the deconstruction of the Arbitration and Conciliation Act of 1996 lays down various complicated clauses which relate to and connect into sessions focused solely on the practical aspects of Arbitration. Special sessions targeted towards niche questions were provided by the course – including but not limited to, moots, corporate life, and other similar themes. Sessions on approaching arbitration moots, personal career guidance, and insight into what a career in Arbitration in India looked like inspired a deeper guidance for amateurs who are interested in the field.
This process landed me a ranking, and eventually a position as a Legal Intern at Wilmer Cutler Pickering Hale and Dorr, a leading full service international firm providing legal representation across a comprehensive range of subject matters."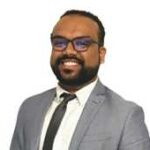 Rohit Kulkarni, BVDU New Law College, Pune
"After completing my Mediation training last year with ADR ODR International Limited London, and having qualified as a Singapore International Mediation Institute (SIMI), IMI – International Mediation Institute and Civil Mediation Council accredited Mediator, Arbitration was the logical next step on the path to becoming a Dispute Resolution expert.
Although there are many courses on Arbitration, what stood out for this one was the practicability and focus on arbitration procedure, as opposed to only the theory. It covered the fundamentals of International Commercial Arbitration such as Arbitration Theory, Party Rights & Obligations, Separability, Kompetenz Kompetenz, Confidentiality, Minimal Judicial Interference, NewYork Convention, European Convention On International Commercial Arbitration, Panama Convention, ICSID Convention, Arbitral Tribunals, Emergency Arbitration, Interim Relief,Arbitral Awards and a lot more!"

Vivek Narang, Senior Associate, AZB & Partners
"I really liked the course and it gives a good kick start for someone who wants to work in the M&A space."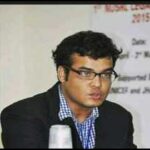 Anand Narayan, Legal Manager, Aditya Birla Group
"The lectures were good. The assignment was interesting. Kudos to Varsha and Team"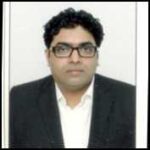 Gopal Srinath Kidambi, Advocate
"The Arbitration course by Bettering Results is effective in learning the practice and procedure involved in arbitration. It is recommended for all who wish to learn."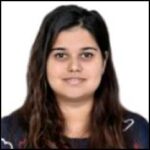 Yashu Mishra, MIT Law School Pune
"I am thankful to Varsha Gupta and Nupur Agrawal for constant support and helping me with all the difficulties during the course.
 I would also like to extend my gratitude to all my mentors. It would have been impossible without them to understand Arbitration in such a smooth manner. This will be a huge help in my career ahead and I am glad I was a part of this program."

Sidhika Dwivedi, Symbiosis Law School, Noida
"Anyone interested in arbitration will find the courses to be instructive and valuable. It was quite helpful in defining my fundamentals and cultivating the correct mindset for tackling the field. Throughout the course, I was taught everything from the fundamentals of the Arbitration and Conciliation Act, which we sometimes overlook but which help us grasp more difficult issues like International Commercial Arbitration.
I would recommend that everyone in the legal profession take at least one of Bettering Results (BR)'s many courses."
FEW INTERNSHIP OFFERS AT TOP LAW FIRMS THROUGH THIS COURSE IN THE PAST

Khushu Tilokani
ILS Law College
Khaitan & Co.


Vismaya Hari
ILS Law College Pune
Wilmerhale, London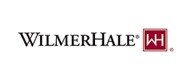 Prachi Kaushik
ILS Law College
Wilmerhale, London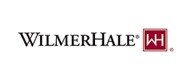 Shagun Kanodia
HNLU
Khaitan & Co.


Vedika Gagrani
Symbiosis Law School, Noida
Khaitan & Co.


Avishek Mehrotra
Symbiosis Law School, Pune
Shardul Amarchand Mangaldas & Co.

Snehi Mehta
NMIMS Mumbai
Shardul Amarchand Mangaldas & Co.


Rohit Kulkarni
Christ University
MRP Advisory, Dubai