Join our 4-Weeks Online Certificate Course on International Commercial Arbitration (Starts on September 17, 2023)
INSTRUCTED BY THE WORLD'S TOP ARBITRATION EXPERTS: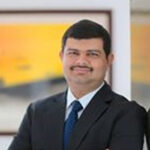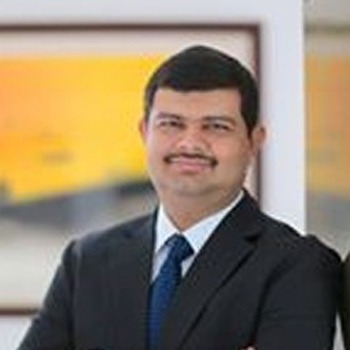 Partner & Head Arbitration
Shardul Amarchand Mangaldas & Co.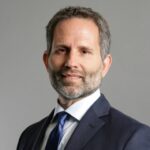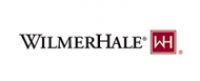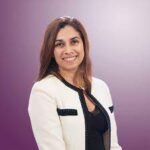 Partner & Head- International Arbitration




Cyril Amarchand Mangaldas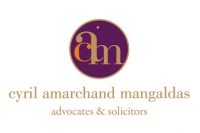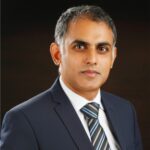 Partner & Head- Disputes (South India)




Cyril Amarchand Mangaldas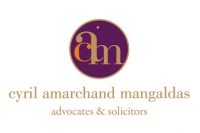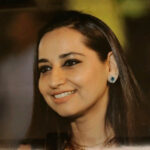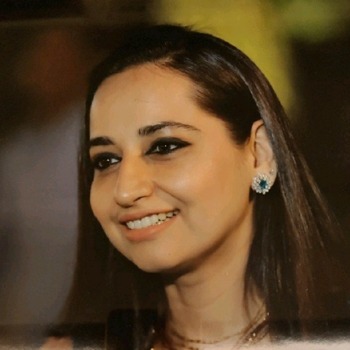 Independent Counsel, Arbitrator &
Ex-Partner, Cyril Amarchand Mangaldas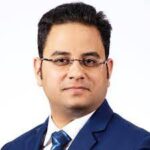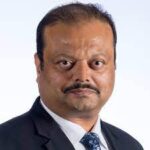 As businesses continue to expand globally, lawyers need to be able to provide legal advice and services that meet their clients' needs. This includes being able to advise clients on the advantages and disadvantages of international commercial arbitration as a means of resolving disputes.
International commercial arbitration has become increasingly popular due to its flexibility and efficiency. It allows parties to resolve disputes outside of court, saving time and money. Additionally, it provides parties with greater control over the outcome of their dispute by allowing them to choose their arbitrators and determine the rules governing the proceedings. 
Lawyers who have expertise in international commercial arbitration are in high demand, particularly in law firms that specialize in cross-border transactions. Learning about international commercial arbitration can therefore enhance a lawyer's career prospects and increase their value to potential employers.
This is a booming field for lawyers, especially with the onset of recent Bar Council of India (BCI) regulations allowing foreign law firms and foreign lawyers to practice international commercial arbitration matters in India. This has opened up new avenues for budding lawyers, practicing lawyers, and others interested in this field.
Therefore, Bettering Results (BR) has curated next batch of very specialised course with practical knowledge sessions by the world's top arbitration practitioners from Indian as well as foreign law firms. 
This course will take you through the basics of international commercial arbitration to the procedure followed internationally, challenges faced, drafting of arbitration clauses etc.
Learn the practicalities of International Commercial Arbitration LIVE from the top arbitration experts in the world who have represented clients in arbitrations before the LCIA, ICC, ICADR, ICA and SIAC, as well as the Supreme Court of India and various High Courts.
This course includes a simulation exercise where the participants will be required to present their case based on the facts provided and argue in front of real leading arbitrators. This simulation exercise on mock arbitration hearing will be an effective way for participants to gain practical experience and develop the skills they need to be successful in international commercial arbitration.
The course kickstarts on September 17, 2023, and sessions shall take place over weekends.
Join the course now and prepare yourself to learn the ins and outs of international commercial arbitration.
The previous batch had participants from companies like the Reserve Bank of India, Hindalco Industries Ltd. , GMR Group, Powergrid Corporation of India Limited, Aditya Birla Finance Ltd., Adani Road Transport Ltd., L&T Financial Services, Cybercity Builders and Developers Pvt Ltd., Om Infra Ltd, Gayatri Projects Ltd, Cashfree Payments, L&T Defence, and JB Pharmaceuticals.
Lawyers from law firms like DSK Legal, Khaitan & Co., IndusLaw, Cyril Amarchand Mangaldas and Co. have been learners as well as many law school law students.
Introduction to International Commercial Arbitration 
Definition of Arbitration
Definition of International Arbitration
Essentials of International Arbitration
History and general principles of International Arbitration
Contemporary Use of International Arbitration
Reasons for International Arbitration
Investor-State Arbitration: Contraste
State-to-State Arbitration: Contrasted
Arbitration Agreement for International Arbitration & Drafting Exercise
Jurisdiction of Indian Courts in ICA
Drafting an international arbitration clause
Selecting seat, venue, governing law, etc.
Case laws relating to ICA disputes
Drafting of an Arbitration Clause- exercise
Arbitrability of disputes in International Commercial Arbitration
Arbitrators and Arbitral Tribunal
Invocation of ICA
Notice invoking Arbitration
Selection and Appointment of Arbitrator
Issues in Appointment of Arbitrator 
Qualifications and Competence of Arbitrators
Rights and Duties of Arbitrator
Independence and Impartiality of Arbitrator
Challenges to jurisdiction of arbitrator
Removal of Arbitrators
Procedure, Hearing & Evidence:
How to draft statement of claims
How to draft statement of defence
Counterclaims
Evidence by parties
Cross- Examination
Simulation exercise (Mock Arbitration Hearing)
Awards & Setting aside of awards in ICA
Form and Content of Arbitral Awards
Grounds for Challenging and Setting Aside Arbitral Awards
Recognition and Enforcement of Foreign Arbitral Awards
Quantification of damages in International Arbitration
DURATION: 4 Weeks starting from September 17, 2023
Law student studying in India or outside India
Practicing Advocates worldwide
Arbitrators
CA/CS
Academicians 
In-house counsels 
Anybody interested in learning about international commercial arbitration
WEEKEND ONLY SESSIONS and manageable with job, internship, college etc.
Live & Interactive sessions with the instructors
Q&A round with the instructors
Recordings accessible for 1 year
Career Guidance sessions to help you in your career in international commercial arbitration
Simulation exercise to make you ready for arbitration practice
Certificate on completion
Real world assignments and feedbacks by arbitration experts
Free Access to recorded sessions on CV, Cover letter drafting & interview preparation.
Reading Material accessible for 1 year
People we've trained work at
Testimonials from BR Learners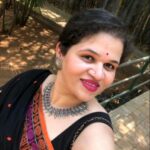 Yashashree Vaidya, In-House Counsel, Nisje FZE
"Amazing course and sessions were good. The most exiting part of the course was simulation mock exercise."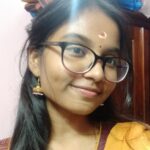 Vismaya Hari, Final Year Law Student, ILS Pune
"Theoretical understanding and the deconstruction of the Arbitration and Conciliation Act of 1996 lays down various complicated clauses which relate to and connect into sessions focused solely on the practical aspects of Arbitration. Special sessions targeted towards niche questions were provided by the course – including but not limited to, moots, corporate life, and other similar themes. Sessions on approaching arbitration moots, personal career guidance, and insight into what a career in Arbitration in India looked like inspired a deeper guidance for amateurs who are interested in the field. 
This process landed me a ranking, and eventually a position as a Legal Intern at Wilmer Cutler Pickering Hale and Dorr, a leading full service international firm providing legal representation across a comprehensive range of subject matters."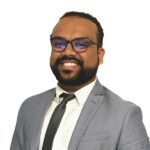 Rohit Kulkarni, BVDU New Law College, Pune

& Partner, Mediation Initiatives
"After completing my Mediation training last year with ADR ODR International Limited London, and having qualified as a Singapore International Mediation Institute (SIMI), IMI – International Mediation Institute and Civil Mediation Council accredited Mediator, Arbitration was the logical next step on the path to becoming a Dispute Resolution expert. 
Although there are many courses on Arbitration, what stood out for this one was the practicability and focus on arbitration procedure, as opposed to only the theory. It covered the fundamentals of International Commercial Arbitration such as Arbitration Theory, Party Rights & Obligations, Separability, Kompetenz Kompetenz, Confidentiality, Minimal Judicial Interference, NewYork Convention, European Convention On International Commercial Arbitration, Panama Convention, ICSID Convention, Arbitral Tribunals, Emergency Arbitration, Interim Relief, Arbitral Awards and a lot more!"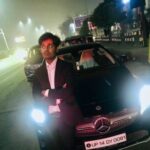 Mohit Bidhuri, Advocate, Supreme Court
"I really loved this course, it is different from other courses online offered by various institutes and far superior and practical in terms of learning."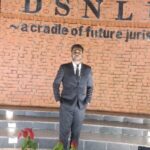 Ashutosh Pandey, 2nd Year Law Student, DSNLU
"This course was amazing. The level of knowledge and expertise shared by the faculties were just the best. This course has given me a wholesome knowledge over the subject. I hope this will surely help me in getting good internships."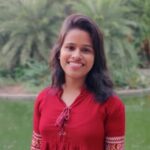 Megha Nautiyal, Final Year Law Student, Campus Law Centre, DU
"Thanks to Bettering Results (BR) for arranging this unique course where modules are taught by senior associates from some of the best law firms in India."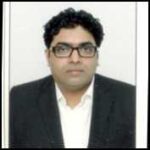 Gopal Srinath Kidambi, Advocate
"The Arbitration course by Bettering Results is effective in learning the practice and procedure involved in arbitration. It is recommended for all who wish to learn."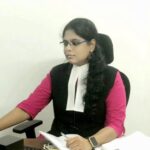 H. Lucia Priyadarshini, Advocate, Madras High Court
"The Course was very informative and the way the sessions were organized were really good. The speakers brought in were equally good and learned many things. Will surely look forward to join another course to be conducted by Bettering Results."
Instructors Detailed Profiles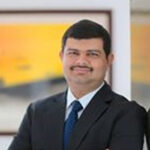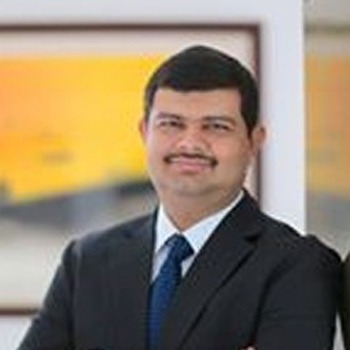 Mr. Tejas Karia, Partner & Head Arbitration, Shardul Amarchand Mangaldas & Co.
Mr. Tejas Karia is a Partner with the Dispute Resolution Practice at Shardul Amarchand Mangaldas and also heads the Firm's Arbitration Practice.
His expertise spans across international and domestic commercial arbitrations, corporate & securities litigations, general corporate advisory and diverse aspects under the information technology law including data privacy and confidentiality.
He has extensive experience handling a broad range of complex, high-value international and domestic commercial disputes and frequently advises clients across diverse industry sectors including oil and gas, real estate, construction and private equity, amongst others. He has represented clients in arbitrations before the LCIA, ICC, ICADR, ICA and SIAC, as well as the Supreme Court of India and various High Courts.
He has advised on the drafting of amendments to a number of key Acts including the Indian Arbitration and Conciliation Act 1996 and the Commercial Courts, Commercial Division and Commercial Appellate Division of High Courts Bill, 2015. He has also been a part of the high-powered committee set up by the Government of India for institutionalisation of arbitration in India.
He was recently appointed a member of the drafting committee of AFSA International Arbitration Rules by the Arbitration Foundation of Southern Africa. He is a member of both the Singapore International Arbitration Centre's (SIAC) Court of Arbitration and the ICC Commission on Arbitration and ADR. Tejas is also a Fellow of the Chartered Institute of Arbitrators, London, apart from being the Vice-Chairman for the Society of Construction Law in India.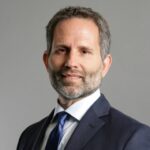 Mr. Steven Finizio, Partner, Wilmerhale, London
Steven Finizio's practice focuses on international dispute resolution. Mr. Finizio also serves as an arbitrator. He has particular experience with energy, financial services, shareholder, joint venture and M&A, and manufacturing issues. He has advised clients regarding disputes under the rules of most of the well-recognized international arbitration institutions and governed by the laws of jurisdictions in Europe, Asia, Africa and the US, as well as under bilateral and regional investment treaties. 
Mr. Finizio speaks regularly on international arbitration at conferences and seminars. He also teaches classes on arbitration at law schools, including as an Adjunct Professor at SOAS University of London and at Pepperdine University Law School in London. He is a founding member of the International Dispute Resolution Academy (IDRA) and is on the faculty at the Cologne Academy of Arbitration. He also has been on the faculty for the Foundation for International Arbitration Advocacy (FIAA) and the Africa International Legal Awareness (AILA) International Treaty Law and Arbitration Programme.
Mr. Finizio is a member of the LCIA Court and a member of the GIAC Advisory Council. He also is a member of the Global Arbitration Review Editorial Board, the Lexis®PSL ArbitrationConsulting Editorial Board, and the arbitration.ru Editorial Board, as well as a member of the Advisory Committee of the Institute for Transnational Arbitration (ITA).
He is a member of a number of arbitration and international law institutions and related associations, including the International Bar Association (IBA), Swiss Arbitration Association (ASA), American Society of International Law (ASIL), the London Court of International Arbitration (LCIA) and the International Council for Commercial Arbitration (ICCA). In addition, Mr. Finizio is a Member of the Board of Trustees for the Media Defence Legal Initiative and the Advisory Board of the Institute of Small and Micro States.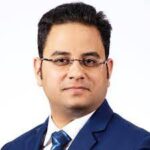 Mr. Jeevan Ballav Panda, Partner, Khaitan & Co.
Jeevan Ballav Panda is a Partner in the Dispute Resolution and Employment, Labour & Benefits practice groups in the NCR office. He brings with him more than 14 years of experience with a focus on commercial litigation, arbitration and employment. Mr. Jeevan is also empaneled as an Arbitrator at the Delhi International Arbitration Centre. 
Mr. Jeevan focuses on handling complex civil and contractual disputes, commercial litigation and arbitration and related pre litigation advisory. He also regularly argues matters before Courts and arbitral tribunals. Recently, he has successfully acted for MNCs and PSUs in high stake arbitration and litigation against government entities and private parties and between private players particularly in the railway, construction, infrastructure, power and hospitality sector.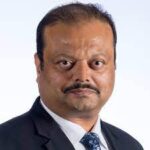 Mr. Chakrapani Misra, Partner, Khaitan & Co.
Chakrapani Misra is a Partner in the Disputes Resolution Practice Group of the Firm based in Mumbai. With over two and a half decades of experience in the field, he specialises in commercial disputes resolution. Chambers & Partners, Asialaw & Legal 500 have regularly ranked him for his expertise as a leading lawyer in the field of disputes resolution.
Mr. Chakrapani also regularly acts for and advises clients in domestic and international arbitrations including maritime arbitration. He also acts as arbitrator in complex disputes.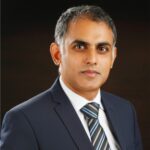 Mr. Lomesh Kiran Nidumuri, Partner & Head- Disputes (South India), Cyril Amarchand Mangaldas
Lomesh heads the disputes practice for South India. He is also key member of the international arbitration practice team of the Firm
He has been advising clients in all types of civil and business/commercial disputes, cross border disputes, domestic and international arbitrations. In many disputes, he acts as a lead counsel conducting trial and arguments before courts and arbitral tribunals. Over the years, he has acted for clients in a variety of matters relating to shareholder disputes, technology and crypto currency related disputes, white-collar crimes (including money laundering), projects and construction, restructuring and corporate insolvency, intellectual property rights (particularly in relation to trademarks, copyright, domain name disputes and trade secret disputes), employment matters, tenders, and actions against governmental bodies.
He is a member of the Singapore International Arbitration Centre (SIAC) Reserve Panel of Arbitrators, and panel arbitrator at the Bangalore Institute of Mediation and Arbitration Centre.