Join our 6-Weeks Online Certificate Course on Intellectual Property Rights Law & Practice (Starts on August 27, 2023)
INSTRUCTED BY THE TOP IPR LAWYERS: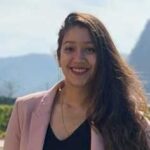 Luthra & Luthra Law Offices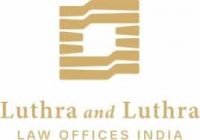 Zeal Attorneys & Ex-Anand & Anand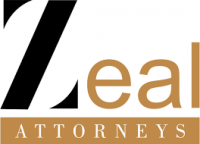 Do you know in the world we live in, innovations are happening faster than ever? And Intellectual Property Rights (IPR) law helps you to safeguard those inventions, ideas and creations!
Accordingly, the demand for understanding IPR is at an all-time high to be able to safeguard these innovations. The field of IP law is blooming with opportunities making it the ideal time to gain expertise in IPR law.
For you as a lawyer, technology experts etc., it provides plenty of opportunities to explore this dynamic field and protect your client's interest.
Another advantage of studying IPR is the wide range of options for specialization available under the broad topic of IPR. You can choose to master trademark law to protect identities, logos and marks of businesses or patent law to safeguard innovation or advancement or copyright law where you are in charge of protecting artistic creativity. 
Keeping that in mind, Bettering Results (BR) is delighted to present the 2nd batch of in-depth 6-week course dedicated to mastering IPR Law along with a career guidance session that will address all your career-related queries and will mentor you.
This Certificate Course is thoughtfully crafted to provide you with a profound knowledge of IPR law like copyright, trademark, patent, design law, etc. and its intricacies. Led by experienced Intellectual Property attorneys and distinguished industry leaders, the course covers a wide range of topics under the realm of IPR. 
The course kick starts on August 27, 2023.
Companies that we have had participants from include Reserve Bank of India, Hindalco Industries limited, GMR Group, Powergrid Corporation of India Limited, Aditya Birla Finance Ltd, Adani Road Transport Limited, L&T Financial Services, Cybercity builders and developers Pvt Ltd, Om Infra Ltd, Gayatri Projects Limited, Cashfree Payments, L&T Defence, and JB Pharmaceuticals etc.  and law firms like Khaitan & Co., DSK Legal, Cyril Amarchand Mangaldas etc.
Join our next batch now to stay ahead in your legal career!
Introduction to Trademarks Law
Registration of Trademarks & various proceedings
Removal and rectification of Trademarks
Trademark License Agreement and Drafting
Infringement and Passing Off
Introduction to Copyright Law
Licensing, Infringement and protection of copyright etc.
Patent- Introduction, Patentable and Non  Patentable Subject-matter, Patentability Standards & Criteria for Patentability, Patentability Search etc. 
Technical Aspects of Patent and Grant of Patent
Types of Licenses in Patent
Infringement of Patents and remedies available
DURATION: 6 Weeks starting from August 27, 2023
Law students looking to make career in IPR
Practicing Advocates
CA/CS
Technology enthusiasts
Academicians
In-house counsels
Any enthusiast interested in learning about IPR
Weekend Sessions ONLY
Reading Material
Live and Interactive sessions
Recordings of LIVE sessions accessible 24*7 for 1 year at your convenience
Certificate shall be provided on completion of the course
Assignments and feedbacks for the practical application of the learning
Internship recommendation to top performers
People we've trained work at
Testimonials from BR Learners
Paarth Samdani, Associate, Khaitan & Co.
"Bettering Results (BR) provided me with a platform to interact with leading industry professionals such as Bharadwaj Jaishankar Sir, Sourav Dan Sir, SAYA CHOUDHARY Ma'am, Shilpi Mehta Nanda Ma'am, Manika Arora Ma'am, Shireen Dhar Ma'am, Garima Sahney Ma'am and several others. Although I was skeptical about joining an online course, I was positively surprised when I understood the value I was deriving from each interaction.
The discussions provided me with an insight into the practical nuances of Intellectual Property, and definitely cleared up some delusions. I was exposed to the practice of drafting trade mark applications, patent specifications, licensing and franchising agreements etc. There was also a lot of dialogue on the contemporary issues pertaining to IP laws, broadening my thought and perspective.
I would definitely recommend anyone who wants to understand the practical use of Intellectual Property Law to enroll in future iterations of the Course."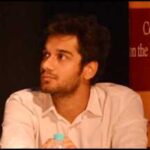 Sarthak Mishra, Associate, Shardul Amarchand Mangaldas & Co.
"This course was really well organised and well designed. What stood out was the value it delivered at such an economical pricing point, similar courses/conferences cost 10x more especially with the line-up of speakers we had. The moderator – speaker model was also quite intuitive and all important topics were covered by the speakers. I'm actually looking forward to courses like these organised in the future."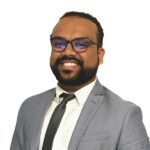 Rohit Kulkarni, Director, Regulex Consulting Ltd.
"This mentorship covers the theory part of the entire breadth of IP categories and laws quite comprehensively, but more importantly equips the mentees with practical skills which can allow them to actually start working in all areas of IP law such as – important stages and process of IP filing, drafting IP registration applications, affidavits, objections, counter statements, cease and desist notices, stages of opposition proceedings, licensing or assigning IP rights, handling IP infringements, LOCARNO Classification, and IP rights in Cyberspace.
More than the knowledge of IP though, what I truly like about this unique mentorship is the hands-on skills it gives the mentees along with real insights and guidance from IP practitioners with extensive experience!"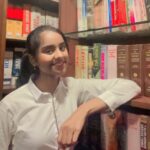 Samriddhi Bammidi, 4th Year Law Student, MNLU, Aurangabad
"The 9 week course & mentorship program on IPR by 'Bettering Results' (BR) came as a saviour when I was keenly interested in this field but didn't know where to start!
With the comfort and privilege of weekend-only live sessions, this course has given me the right kickboost to dwelve into the discipline's details. The pre-planned schedule was undoubtedly an add on, for it made me prepare well in advance for what's coming ahead. A million thanks to Bettering Results (BR) for this wonderful opportunity."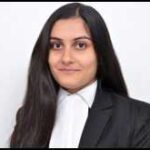 Ishita Tiwari, Associate, SirionLabs
"The Course Content was very informative and the instructors really explained the reasoning part behind clauses and in general to a great extent. The assignment too was very insightful and I learned a lot while drafting the assignment."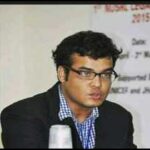 Anand Narayan, Legal Manager, Aditya Birla Group
"The lectures were good. The assignment was interesting. Kudos to Varsha and Team"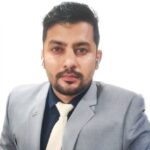 Ashutosh Pandey, Law Graduate, Llyod Law College, India
"A very well drafted curriculum with proactive team and Mentors willing to teach and quench all the curiosity!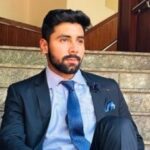 Aryaman Tripathi, 5th Year Law Student, KIIT University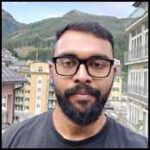 Arvind Srinivasan, Advocate
"Thanks to Bettering Results (BR) for arranging this unique course where modules are taught by senior associates from some of the best law firms in India."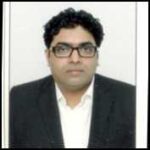 Gopal Srinath Kidambi, Advocate
"The course helped me refresh my already existing knowledge and also helped me gain fresh perspectives.
A big thank you to Varsha Gupta of Bettering Results (BR)for patiently handling my queries before enrolling for, and during the course!"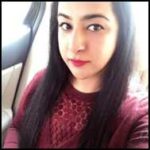 Megha Sharma, Legal Counsel, Unified Credit Solutions Pvt. Ltd.
"The course provided a good insight of the subject and was a great learning experience."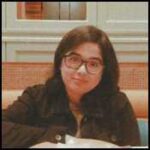 Barnali Mukherjee, 4th Year Law Student, KIIT School of Law
"The course was extremely helpful. As a 4th year student I feel that this course will make me confident with contract drafting."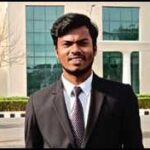 B. D. Rao Kundan, 4th Year Law Student, RGNUL, Patiala
"As a student of law, I always wanted to know how to draft unambiguous and legally enforceable contracts in order to help the parties handle future disagreements. This well organised course on contract drafting has helped me learning the same. Getting insights directly from the industry experts on nuances of drafting a good contracts was something special about this course. Now, I feel more confident and can draft any type of agreements or contracts."