Join our 6-Weeks Online Certificate Course on the Insolvency & Bankruptcy Code, 2016 (Starts on July 1, 2023)
INSTRUCTED BY THE TOP IBC LAWYERS: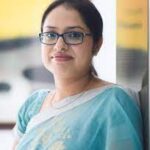 Shardul Amarchand Mangaldas & Co.

Shardul Amarchand Mangaldas & Co.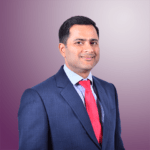 Cyril Amarchand Mangaldas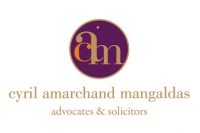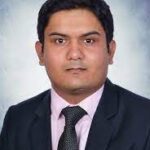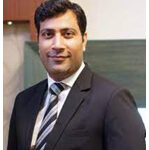 PSL Advocates & Solicitors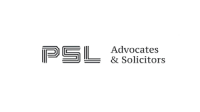 You all must have heard about Go First filing for voluntary insolvency under the Insolvency & Bankruptcy Code, 2016 (IBC). Not only this, since the inception IBC has been in news for major transactions and many companies undergoing a corporate insolvency resolution process. 
IBC is a legislative reform and one of the most comprehensive laws that was introduced in India that aimed to bring all the insolvency provisions under one single code. The new rules were made to simplify the process of corporate insolvency resolution and to ensure that the insolvent companies can be revived in a quick time span. 
Are you ready to embark on a transformative journey into the world of IBC? Bettering Results is delighted to announce the launch of the highly anticipated 3rd batch of our 6-week comprehensive course on the Insolvency & Bankruptcy Code. This course is designed for individuals who are passionate about learning the practical aspects of IBC, exploring recent trends, and building a successful career in the field of insolvency.
Companies that we have had participants from include Reserve Bank of India, Hindalco Industries limited, GMR Group, Powergrid Corporation of India Limited, Aditya Birla Finance Ltd, Adani Road Transport Limited, L&T Financial Services, Cybercity builders and developers Pvt Ltd, Om Infra Ltd, Gayatri Projects Limited, Cashfree Payments, L&T Defence, and JB Pharmaceuticals etc.  and law firms like Khaitan & Co., DSK Legal, Cyril Amarchand Mangaldas etc.
Attend this to learn secrets of resolution under IBC from Top IBC Lawyers who have advised in resolution processes of companies like Essar Steel Limited, Bhushan Power and Steel Limited, Amtek Auto Limited, Lanco Infratech Limited, Electrosteel Steels Limited, etc.
Join our next batch now to stay ahead in your career!
Why Choose Our Course?
Expert Instructors: Our course features an exceptional lineup of instructors from top law firms, prestigious big 4 consultancy firms, and renowned insolvency professionals. Learn directly from industry experts who possess extensive practical experience and have been actively involved in handling complex cases and landmark judgments related to IBC. Benefit from their insights, expertise, and real-world knowledge.
Comprehensive Curriculum: Our 6-week Certificate Course on "Insolvency and Bankruptcy Code 2016" offers a bird's eye view of the new Code, accompanied by a thorough understanding of the various provisions contained within it. Dive deep into case laws and delve into elaborate studies of leading judgments on the subject. Our curriculum covers all aspects of IBC, ensuring you gain a holistic understanding of its application.
Practical Approach: At Bettering Results, we believe in practical learning that prepares you for real-world challenges. Through engaging case studies, interactive discussions, and hands-on exercises, you will gain practical insights into the application of IBC. Develop the skills necessary to navigate complex scenarios and make informed decisions in the field of insolvency.
Career Development: Our course opens doors to a multitude of exciting career opportunities in the field of insolvency and bankruptcy. The demand for professionals well-versed in IBC is continuously increasing, and our course equips you with the knowledge, skills, and practical expertise sought after by leading law firms, consultancies, financial institutions, and corporates. Whether you aspire to become an insolvency professional, work with a renowned law firm, or provide consultancy services, our course lays a strong foundation for your success.
History behind enactment of the Insolvency and Bankruptcy Code, 2016 & BLRC
Introduction to the Corporate Insolvency Resolution Process
Drafting of applications filed for initiation of CIRP under Section 7, 9 & 10
Admission order, moratorium & interim finance under IBC
Role of interim resolution professional & resolution professional in CIRP including landmark case studies
Committee of Creditors (CoC)
Information Memorandum and Claims
Drafting of Resolution Plan
Implementation of the resolution plan and satisfaction of conditions precedent
Personal guarantors treatment under IBC
Interplay between IBC and Other Laws
DURATION: 6 Weeks starting from July 1, 2023
Law student
Practicing Advocates
CA/CS
Insolvency Professionals
Academicians
In-house counsels
Anybody interested in mastering IBC practice
Weekend sessions ONLY and manageable with college, internship, exams, jobs etc.
Live and interactive sessions to provide a friendly classroom environment
Career guidance from the experts
Recorded video lectures accessible for 2 years
Assignments and feedbacks for the practical application of the learning
Internship recommendation to top performers at the discretion of mentors
Upon successful completion of the course, you will receive a prestigious certificate from Bettering Results, recognizing your expertise in the Insolvency & Bankruptcy Code, 2016.
People we've trained work at
Testimonials from BR Learners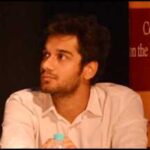 Sarthak Mishra, Associate, Shardul Amarchand Mangaldas & Co.
"This course was really well organised and well designed. What stood out was the value it delivered at such an economical pricing point, similar courses/conferences cost 10x more especially with the line-up of speakers we had. The moderator – speaker model was also quite intuitive and all important topics were covered by the speakers. I'm actually looking forward to courses like these organised in the future."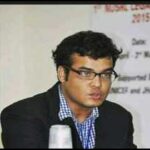 Anand Narayan, Legal Manager, Aditya Birla Group
"The lectures were good. The assignment was interesting. Kudos to Varsha and Team"

Sunny Aroraa Lapa, Advocate & Owner Lapa Law Associates
"Course is must for every lawyer who wants to pursue practice in insolvency and bankruptcy."
Amit Maurya, Lead Counsel at AmplyWealth
Aayushi Jain, Amity Law School, Noida
"Thank you for a wonderful program. It was indeed amazing to interact with so many distinguished professionals in the field of IBC. Looking forward to more programs by Bettering Results"

Shivendra Pandey, Graduate, NLUO
"It was a great course. Especially getting the experts from different aspects of the field was awesome. Also, the betteringresults support was always there. Will recommend and attend future courses. Thanks for such a wonderful opportunity"​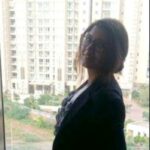 Sanya Arora, Senior Associate, India Law Partners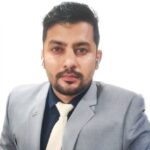 Ashutosh Pandey, Law Graduate, Llyod Law College, India
"A very well drafted curriculum with proactive team and Mentors willing to teach and quench all the curiosity!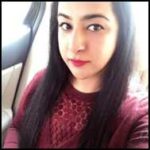 Megha Sharma, Legal Counsel, Unified Credit Solutions Pvt. Ltd.
"The course provided a good insight of the subject and was a great learning experience."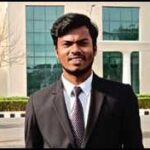 B. D. Rao Kundan, 4th Year Law Student, RGNUL, Patiala
"As a student of law, I always wanted to know how to draft unambiguous and legally enforceable contracts in order to help the parties handle future disagreements. This well organised course on contract drafting has helped me learning the same. Getting insights directly from the industry experts on nuances of drafting a good contracts was something special about this course. Now, I feel more confident and can draft any type of agreements or contracts."