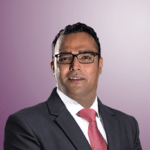 Partner (Co-Head, FinTech)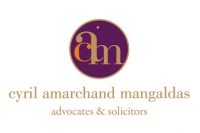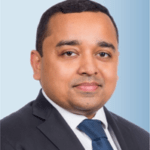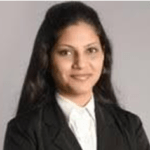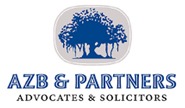 Master Fintech Law & Practice at just INR 4549/- INR 6499
ABOUT THE FINTECH LAW COURSE
Cryptocurrency, blockchain, and data privacy are interesting, and complex topics that are hard to wrap your head around.
Learn all about laws relating to neo-banking, cryptocurrency, blockchains, data privacy, non-fungible tokens, etc. from the leading experts in the field.
The financial world is changing faster than ever and Fintech was created to combat the banking industry's outdated systems and embrace the future of technology. FinTech laws are legislations regulating all aspects of the financial technology industry.
Bettering Results (BR) FinTech Law Course will help you in understanding complicated concepts like Cryptocurrency, blockchains, and data privacy. The sessions are taken by highly skilled professionals in the field.
About Fintech
Neo-banking & regulations
Developments in the Payment Space
About Non-Fungible Tokens (NFTs) & associated laws
About Blockchain Technology & associated laws
About Cryptocurrencies & associated laws
About Digital Lending & associated laws
About Fintech in IFSCs & associated laws
NBFCs and Fintech
Role of AI in Reshaping Financial Services
Recent Legal Developments
Data Privacy & laws governing data privacy
Drafting of Privacy Policy
GDPR
Fintech Today
Career guidance sessions
✓  Law students
✓  Practicing Advocates
✓  Academicians
✓  Tech Professionals
✓  FinTech enthusiasts
✓  In-house Counsels
✓  Anybody interested in mastering FinTech
✓  Cutting Edge Curriculum
✓  RECORDED SESSIONS ONLY
✓ Sessions accessible 24*7 at your convenience for a year
✓  Certificate on completion.
People we've trained work at
Master Fintech Law & Practice at just INR 4549/- INR 6499
Testimonials from BR Learners

Sarthak Mishra, Associate, Shardul Amarchand Mangaldas & Co.
"This course was really well organised and well designed. What stood out was the value it delivered at such an economical pricing point, similar courses/conferences cost 10x more especially with the line-up of speakers we had. The moderator – speaker model was also quite intuitive and all important topics were covered by the speakers. I'm actually looking forward to courses like these organised in the future."

Kunal Singh, 4th Year Law Student, VIPS
"This series on competition law has proved to be very fruitful for as being in third year it helped me to clear the subtle nuances of the competition law. The speakers explained the practical application of the principles of competition law which enabled me to understand the intricacies of competition law.
Overall, it was an excellent series of lectures on competition law. Thank you for organizing this series."

Vivek Narang, Senior Associate, Anagram Partners
"I really liked the course and it gives a good kick start for someone who wants to work in the M&A space."

Anand Narayan, Legal Manager, Aditya Birla Group
"The lectures were good. The assignment was interesting. Kudos to Varsha and Team"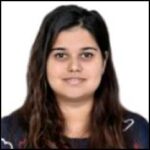 Yashu Mishra, MIT Law School Pune
"I am thankful to Varsha Gupta and Nupur Agrawal for constant support and helping me with all the difficulties during the course.
I would also like to extend my gratitude to all my mentors. It would have been impossible without them to understand Arbitration in such a smooth manner. This will be a huge help in my career ahead and I am glad I was a part of this program."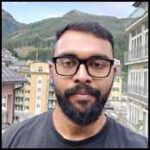 Arvind Srinivasan, Advocate
"Thanks to Bettering Results (BR) for arranging this unique course where modules are taught by senior associates from some of the best law firms in India."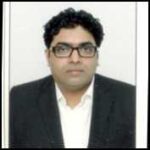 Gopal Srinath Kidambi, Advocate
"The course helped me refresh my already existing knowledge and also helped me gain fresh perspectives.
A big thank you to Varsha Gupta of Bettering Results (BR)for patiently handling my queries before enrolling for, and during the course!"
Maseeh Syed Yazdani, Jindal Global Law School
"The uniqueness of this course differentiates it from all the other courses available since students get to interact with leading corporate law practitioners. The course gave me an insight into almost all the fields that revolve around the concept of Mergers and Acquisitions such as insights into key documents involved in M&A transactions, drafting tips concerning SHA, SSA, JVA etc."