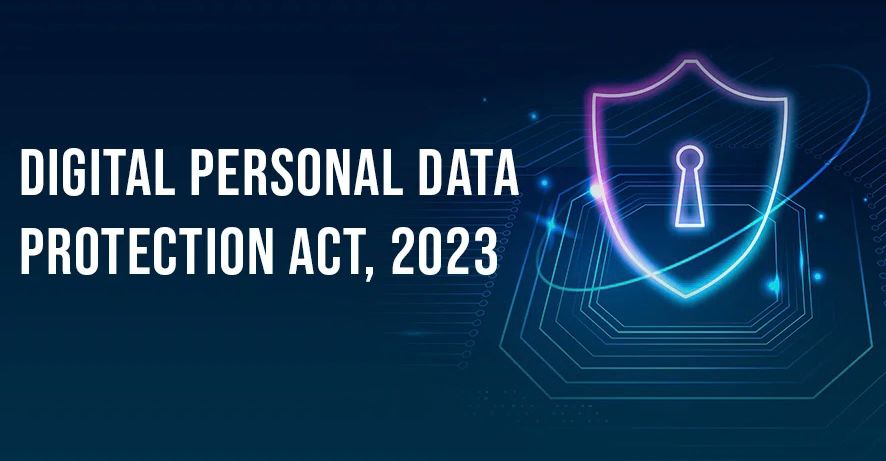 There has been a lot of discussion in the past few years on legislating a separate law for Data Privacy in India. In August 2023, India enacted a data protection law that will govern how entities process users' personal data. The Digital Personal Data Protection Act, 2023 ("the Act") will establish guardrails for how organizations should handle personal data and offer citizens control over the personal data gathered for them. The Act has been seven years in the making and is the Indian government's third attempt to pass a privacy bill.
With the passing of this Act & in our ever-growing digital era, understanding Data Privacy Laws is vital. By regulating the use and disclosure of personal information, they promote responsible handling of data, fostering trust among users.
It is absolutely important for practicing advocates, in-house counsels, corporates, CA, CS, law students etc. to understand the framework of the Digital Personal Data Protection Act, 2023 and practical aspects from leading industry experts.
This will open huge opportunities for lawyers, CA, CS etc. having knowledge in the space. In an increasingly digitized landscape, legal practitioners, CA, CS etc. must possess expertise in this domain to grow in their career. 
Bettering Results (BR) has curated a two day workshop on Data Protection & Privacy Laws after several discussions with industry experts to give you in-depth understanding of the Act, GDPR, data breach management, role of data protection officers, drafting of privacy policy, simulation exercise etc.
The highlight of this workshop is the Simulation exercise given to participants and led by an expert Mr. Supratim Chakraborty, Partner, Khaitan & Co. This will help you in applying your practical learning through the workshop and get expert feedback. 
Mr. Supratim has advised several eminent clients such as Jio, Amex, Facebook, General Motors, Rolls Royce etc. on data privacy & protection laws.GGDD
The workshop also includes career guidance sessions as well as the opportunity to ask questions in the live sessions and Access to Recording for a period of 1 year.
Companies that we have had participants from include Reserve Bank of India, Hindalco Industries limited, GMR Group, Powergrid Corporation of India Limited, Aditya Birla Finance Ltd, Adani Road Transport Limited, L&T Financial Services, Cybercity builders and developers Pvt Ltd, Om Infra Ltd, Gayatri Projects Limited, Cashfree Payments, L&T Defence, and JB Pharmaceuticals etc. and law firms like Khaitan & Co., DSK Legal, Cyril Amarchand Mangaldas etc.
Corporates can also write to us at varsha.gupta@betteringreuslts.org if they are looking to train their employees on Data Privacy Law and we can share corporate discount packages.
TOP TRAINERS FOR THE WORKSHOP
Consent management
Protection of Data Principal rights
Breach management 
Data architecture and collection
Data Protection Rights
Data Sharing & third parties
Data security measures
Data deletion policies
Consent management
Dispute Resolution
WHO IS THIS WORKSHOP FOR?
1. Practicing advocates worldwide;
4. Law students studying in India or outside India;
9. Anybody keen to learn about the Data Protection Laws;
1. Easily manageable WEEKEND only sessions
2. LIVE Sessions to enhance better learning
3. Recorded videos available for a period of 1 year
4. Certificate of Completion led by industry experts to show your expertise in the subject
5. Q&A rounds with experts
6. Simulation Exercise led by industry expert
3. Data Privacy Consulting Firms
6. Tech & Cybersecurity Companies
8. E-commerce and Online Platforms
Testimonials from BR Learners

Sarthak Mishra, Associate, Shardul Amarchand Mangaldas & Co.
"This course was really well organised and well designed. What stood out was the value it delivered at such an economical pricing point, similar courses/conferences cost 10x more especially with the line-up of speakers we had. The moderator – speaker model was also quite intuitive and all important topics were covered by the speakers. I'm actually looking forward to courses like these organised in the future."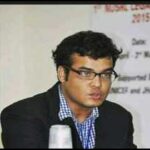 Anand Narayan, Legal Manager, Aditya Birla Group
"The lectures were good. The assignment was interesting. Kudos to Varsha and Team"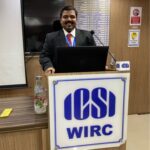 CS Harish Chalam & Compliance Officer, Suvidhaa.com
"It was a practical course and helped me in vetting agreements relating to Fintech business and DPA."
Ishita Kaushal, IPR Practitioner
"This course gave me considerable insight into the financial, technological, legal and privacy reheated aspects of the modern payment systems. Kudos to the team for making it so comprehensive!"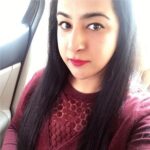 Megha Sharma, Legal Counsel, Unified Credit Solutions Pvt. Ltd.
"The course provided a good insight of the subject and was a great learning experience."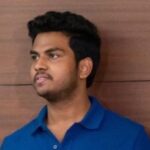 Sai Teja Pidatala, LLM Candidate at University of Southern California
"I am able to work in the capital markets department of the law firm using the course."
Harsh Arora, Final Year Law Student, ILS Pune
"Enhanced Understanding: The program deepened my knowledge and understanding of capital markets and securities law, equipping me with a strong foundation in the subject matter.
Awareness of Regulatory Framework: The program enhanced my understanding of the complex regulatory framework governing capital markets and securities, ensuring I can navigate the legal landscape and keep clients compliant with relevant laws and regulations."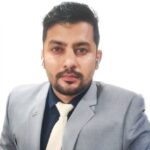 Ashutosh Pandey, Law Graduate, Llyod Law College, India
"A very well drafted curriculum with proactive team and Mentors willing to teach and quench all the curiosity!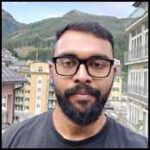 Arvind Srinivasan, Advocate
"Thanks to Bettering Results (BR) for arranging this unique course where modules are taught by senior associates from some of the best law firms in India."

Gopal Srinath Kidambi, Advocate
"The course helped me refresh my already existing knowledge and also helped me gain fresh perspectives.
A big thank you to Varsha Gupta of Bettering Results (BR)for patiently handling my queries before enrolling for, and during the course!"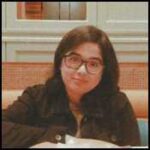 Barnali Mukherjee, 4th Year Law Student, KIIT School of Law
"The course was extremely helpful. As a 4th year student I feel that this course will make me confident with contract drafting."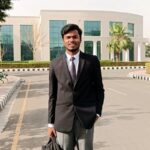 B. D. Rao Kundan, 4th Year Law Student, RGNUL, Patiala
"As a student of law, I always wanted to know how to draft unambiguous and legally enforceable contracts in order to help the parties handle future disagreements. This well organised course on contract drafting has helped me learning the same. Getting insights directly from the industry experts on nuances of drafting a good contracts was something special about this course. Now, I feel more confident and can draft any type of agreements or contracts."