JOIN our 8-Weeks Certificate Course on Companies Act, 2013 & SEBI Laws (Starts on September 16, 2023)
INSTRUCTED BY INDIA'S TOP CORPORATE LAWYERS: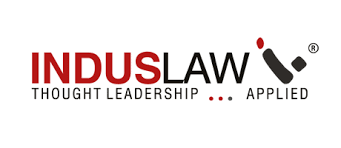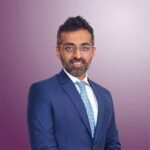 Cyril Amarchand Mangaldas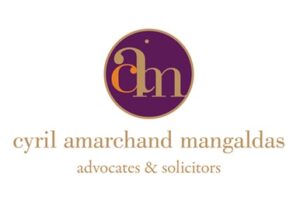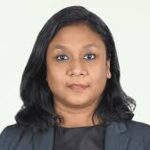 Partner & Ex- Deputy General Manager, SEBI
Cyril Amarchand Mangaldas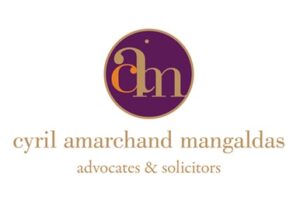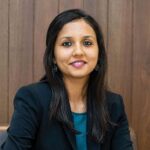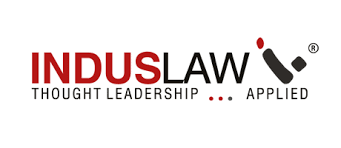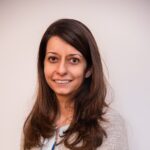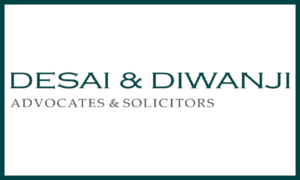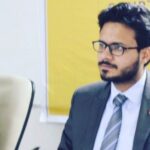 Cyril Amarchand Mangaldas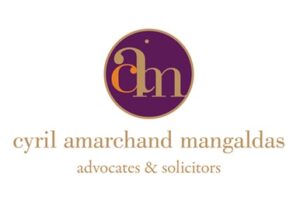 If you are a corporate law enthusiast, you would know how important/relevant is the knowledge of Company law. The major chunk of functioning of law firms dealing with the corporate side of law rests on company law and thus it becomes imperative for any law student, lawyer, company secretary, transaction lawyer, compliance lawyer, Independent advocate or anyone seeking to work in a corporate firm to gain theoretical & practical knowledge on company law.
In order to become a corporate lawyer, you must first have a strong understanding of company law practice. This area of law governs the interactions and relationships between businesses, shareholders, and other stakeholders. Corporate lawyers use this knowledge to advise their clients on the best course of action to take in various situations.
Thus, Bettering Results, in consultation with lawyers from India's tier-1 law firms like Cyril Amarchand Mangaldas, IndusLaw, Khaitan & Co., Trilegal and more, orchestrated an exclusive Certificate Course to cover the ambit of Companies Act, 2013 & SEBI Law. 
Bettering Results (BR), a premium Ed-tech platform conducts diverse batches of certificate courses, mentorship programs, offline workshops, masterclasses and career guidance sessions on aspects of law like Mergers and Acquisitions, Contract Drafting and Negotiations, Intellectual Property Law, Capital Markets and Securities Law, Arbitration and more.
This certificate course will further take you through the real-time experiences of lawyers and professionals dealing with Company law and how it becomes applicable in their practice. 
The course will start on September 16, 2023, and cover basic concepts and gradually grow along the tangent of complex topics in the Companies Act, 2013.
You will get the chance to learn to draft transaction documents like Memorandum of Understanding, Shareholders Agreement, Share Purchase Agreement, Share Subscription Agreement, etc. while learning to explore and understand the usage of the MCA website. The modules of the course will step-by-step take you through the entire ambit as they'll be covered by experts in live sessions.
The previous batch had participants from companies like the Reserve Bank of India, Hindalco Industries Ltd. , GMR Group, Powergrid Corporation of India Limited, Aditya Birla Finance Ltd., Adani Road Transport Ltd., L&T Financial Services, Cybercity Builders and Developers Pvt Ltd., Om Infra Ltd, Gayatri Projects Ltd, Cashfree Payments, L&T Defence, and JB Pharmaceuticals.
Lawyers from law firms like DSK Legal, Khaitan & Co., IndusLaw, Cyril Amarchand Mangaldas and Co. have been learners as well as many law school law students.
You will also have access to one FREE Pre-recorded course worth more than INR 3499/- of your choice along with this course. Pre-recorded courses list is available at https://betteringresults.in/courses-that-help-you-learn-practical-knowledge/
Basic understanding of Company Law
Introduction – Meaning of Company, Nature & Characteristics

Journey from Companies Act, 1956 to Companies Act, 2013

Comparison of Partnership Firm, Trust, Company and LLP


Concept of lifting of corporate veil- Case laws
Kinds of Companies & Incorporation process
Private Company & Public Company

Associate or Joint Venture Company

Foreign Company

Government Company

Section 8 Company

Holding and Subsidiary Company

Step-by-Step Incorporation Process of a Company
Practical Sessions: Drafting Memorandum and Articles of Association
Drafting Key Clauses in Memorandum and Articles of Association

Ensuring Compliance and Precision in Drafting
Directors under the Companies Act, 2013
Kinds of directors, appointment of directors, & liability of directors

Director's Duties, Liabilities, and Rights

White collar crime and fraud: Criminal liability of directors and corporate

Case studies: Disqualification of directors
Company Administration and Corporate Governance
Evolution of corporate governance in India 

Board Meetings &

Drafting Resolutions for Key Corporate Decisions

Shareholders Meetings

Drafting Shareholders' Resolutions and Minutes

Formation of various committees and governance

Practical examples of corporate governance
Corporate Finances

Share Capital and Debentures

Equity Share Capital &, Preference Share Capital

Rights issue, private placement, and preferential allotment in detail

Issuance, Transfer, and Alteration of Shares

Understanding Debentures and Their Legal Implications

Buy-back of shares
Due Diligence Report Drafting 
Prospectus and Securities Allotment
Prospectus- Types of Prospectus & Drafting of Prospectus 

Legal Framework for Securities Issuance and Allotment
Drafting of important documents/ agreements:
Shareholders' Agreement 

Share Purchase Agreement 

Share Subscription Agreement 
Drafting of Debenture Trust Deed
Ministry of Corporate Affairs (MCA) and other Websites: basics, how to use
SEBI Regulations applicable to Listed Entities
Company Processes
Concept of Compromise, reconstruction & amalgamation under the Companies Act, 2013

Procedure of Compromise, reconstruction & amalgamation under the Companies Act, 2013

How to draft schemes of arrangement

How to draft petition for approval of a scheme of arrangement
Winding up of Companies- Mandatory vs Voluntary
Compulsory winding up under Indian Companies Act, 2013 and under IBC, 2016

Grounds for compulsory winding up, application filed, Procedure for compulsory winding up

Effects of Compulsory winding up

Voluntary winding up under IBC, 2016 and Companies Act, 2013

Procedure in Voluntary winding up
Career as a Corporate Lawyer & Career Guidance Sessions
Job opportunities in the market
What soft skills are required to become a leading corporate lawyer?
How to get clients as a corporate lawyer?
How to build a personal brand?
CV & Cover Letter for corporate law internship/job
Must know laws for a corporate lawyer
Work done by a corporate lawyer
DURATION: 8 Weeks starting from September 16, 2023
Law student
Practicing Advocates willing to join corporate law practice or excel in their ongoing practice
CA/CS interested in company law practice
Academicians
In-house counsels dealing with corporate matters
Any corporate law enthusiast interested in learning company law.
Weekends Sessions ONLY (4-5 hours every weekend)
Live & Interactive Sessions
Recording of Live Sessions accessible 24*7 for 1 year at your convenience
Reading material for better learning is provided
Certificate shall be provided on completion of the course
Assignments and feedbacks for the practical application of the learning
Free access to one Self-Paced Course of choice. Pre-recorded courses list is available at https://betteringresults.in/courses-that-help-you-learn-practical-knowledge/
Career guidance sessions to make career in corporate law
People we've trained work at
Testimonials from BR Learners on Courses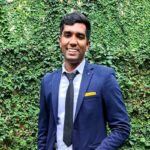 Adhityaa Vishal, Associate, ALMT Legal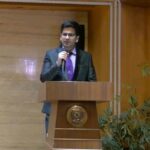 Jayesh Borele, Associate, Shardul Amarchand Mangaldas & Co.
"Got to learn the practical insists on critical aspects of M&A, understood complex transactions through various case studies, drafted transaction documents, interacted with the imminent lawyers of M&A teams of renowned law firms, networked and build life long memories and connections. I could actually relate the presentation of the sessions with actual work we do in practise. I would definitely recommend all the peers looking to excel in their M&A career to join this course.  This would definitely help you in setting up your foundations in the M&A space."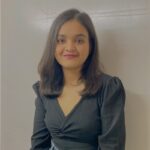 Amisha Kamane, Student at MNLU, Nagpur
"The highlight of the course for me was the live sessions on M&A which were administered by M&A Experts such as Ms. Paridhi Adani, Mr. Shashank Vikram Singh, Ms. Deepti Sarma, Mr. Siddharth Marwah, Mr. Gaurav Mistry, Mr. Akshay Pathak, Mr. Anish Jaipuriar, Mr. Rahul Satyan and Mr. Binoy Parikh. What was also extremely helpful were the live career guidence sessions that were part of the Course, which undoubtedly made all the difference for me.

Through the course, I learnt the basics of M&A, including it's stages and the intricacies of Term Sheets, Due Diligence Reports, Negotiations and Transaction Documents. The Course also covered essentials of Joint Ventures and Tax intricacies in M&A, all of which was very practically laid out and explained. I would like to thank the mentors for their unmatched guidance.

I would also especially like to thank Varsha Gupta Ma'am, who's an inspiration herself and the entire Bettering Results (BR) team for organising this session which was very proactive and beginner friendly which most other courses out there are not. This course has definitely added to my knowledge and I can't wait to further explore M&A and take the learnings from this course forward in my career.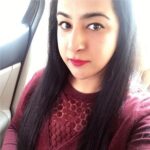 Megha Sharma, Legal Counsel, Unified Credit Solutions Pvt. Ltd.
"The course provided a good insight of the subject and was a great learning experience."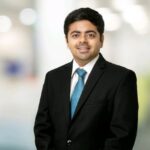 Vivek Narang, Ex-Senior Associate, AZB & Partners
"I really liked the course and it gives a good kick start for someone who wants to work in the M&A space."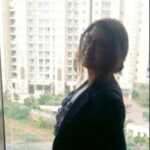 Sanya Arora, Senior Associate, India Law Partners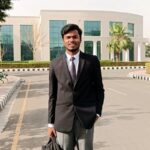 B.D Kundan Rao, 4th Year Law Student, RGNUL, Patiala
"As a student of law, I always wanted to know how to draft unambiguous and legally enforceable contracts in order to help the parties handle future disagreements. This well organised course on contract drafting has helped me learning the same. Getting insights directly from the industry experts on nuances of drafting a good contracts was something special about this course. Now, I feel more confident and can draft any type of agreements or contracts."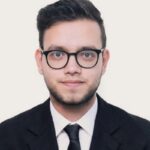 Ayush Tiwari, Student at BMS, College of Law, Bangalore
"I really liked the course and it gives a good kick start for someone who wants to work in the M&A space."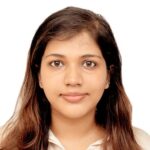 Nandini Bimbraw, Student at Government Law College, Mumbai
"The course was comprehensive and covered basic concepts, principles and stages of M&A. Exclusive sessions were held on Term Sheets and DD Report, Negotiations, Joint Ventures, Competition law and employment and taxation issues related to M&A.
Despite having internships and even having exams in the past month, I was able to complete the course because of the recorded lectures, which was a major advantage of the course. The career guidance sessions at the end of the course were very insightful as the mentors shared their professional experiences."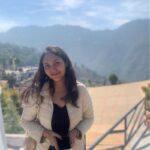 Taniya Shah, LLM Student at Jindal Global Law School
"It has indeed been an insightful journey and the credit goes to none other than the wonderful learned lawyers from esteemed law firms of the country.
I also was able to secure an internship in tier 1 law firm as I was amongst the top performers of the batch. Also, my blog got selected for publication on BR Blog. I highly recommend this course for those who wish to see themselves as successful M&A lawyers in mere future."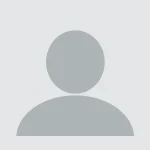 Kartik Singh, Student at NLU Odisha & Incoming Associate at Trilegal
"The course, taught by some of the best legal minds in the country, helped me to understand different aspects of M&A and learn from their experiences in the said field."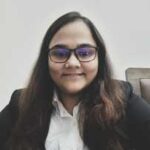 Shreya Joshi, Student at GLC, Mumbai
"I feel enrolling for the Mentorship program of M&A by Bettering Results (BR) was one of the wisest decision I made, why I primarily chose to enrol was because of the faculties as they were all practicing lawyers and are renowned in their respective fields, the kind of knowledge the mentors imparted apart from conceptual learning's was from their personal experiences I can remember every single mentor saying that "We did this while handling this transaction" or "this is what happened with us" which was exceptional and was very intriguing."
FEW INTERNSHIP OFFERS AT TOP LAW FIRMS THROUGH BR IN THE PAST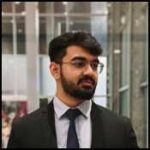 Aryan Puri
MIT, Pune
Khaitan & Co.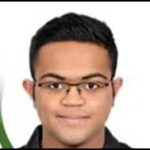 Harsh Nesarikar
ILS Law College, Pune
IndusLaw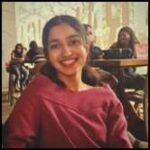 Kiran Patel
Alliance University, Bangalore
DSK Legal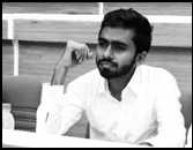 Huzaifa Salim
Jamia Millia Islamia
DSK Legal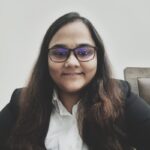 Shreya Joshi
GLC Mumbai
DSK Legal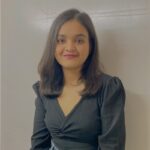 Amisha Kamane
MNLU, Nagpur
Khaitan & Co.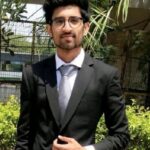 Abhishek Malhotra
Faculty of Law, DU
IndusLaw
Likhita Agrawal
NLU Nagpur
DSK Legal