Join our 6-Weeks Online Certificate Course on Contract Drafting & Negotiation (Starts on October 7, 2023)
INSTRUCTED BY THE TOP CORPORATE LAWYERS: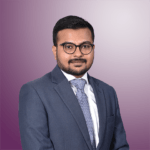 Cyril Amarchand Mangaldas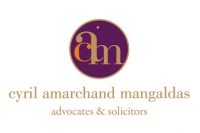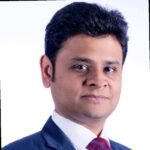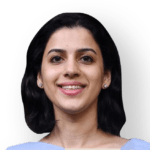 Shardul Amarchand Mangaldas & Co.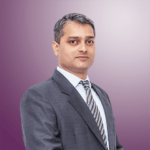 Cyril Amarchand Mangaldas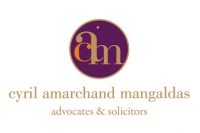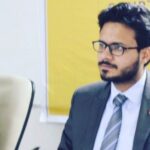 Cyril Amarchand Mangaldas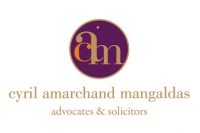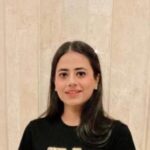 Contract drafting is the most important skill in the legal industry. The legal industry faces a lot of time-sensitive contracts that need to be drafted. However, not all contract drafting jobs are the same and it's important that you understand how contracts are drafted in different roles.
Contract drafting and negotiating has become an irreplaceable skill that lawyers need to master. Whether you want to work as a litigating lawyer, corporate lawyer, in-house counsel, or in any other field of law, you should be able to clearly draft and negotiate your agreements.
After intensive perusal and deliberations with the Partners from top tier law firms, Bettering Results (BR) curated this specialised course dedicated towards mastering Contract Drafting & Negotiation.
This 6 Weeks Certificate Course will help you in drafting all types of agreements including Employment Agreement, IT specific agreements, Shareholders Agreement, Loan Agreement, IP Assignment Agreement etc. This is a great course for those looking to get started with contracts and the law in general or excel in it.
This course has been attended by over 2100 in-house counsels, practicing advocates, law students and other working professionals in the past.
Companies that we have had participants from include Reserve Bank of India, Hindalco Industries limited, GMR Group, Powergrid Corporation of India Limited, Aditya Birla Finance Ltd, Adani Road Transport Limited, L&T Financial Services, Cybercity builders and developers Pvt Ltd, Om Infra Ltd, Gayatri Projects Limited, Cashfree Payments, L&T Defence, and JB Pharmaceuticals etc.  and law firms like Khaitan & Co., DSK Legal, Cyril Amarchand Mangaldas etc.
Join our next batch now to stay ahead in your career!
Our Legal-Tech Partner for the Course is Manucontract by Manupatra. 
Basics of contract laws, essential elements of a contract & Important differences.
Drafting of pre-contractual Instruments like term sheet, letter of intent, Memorandum of Understanding etc.
Drafting of following important clauses in a contract:
Parties Clause (individual, company, sole proprietorship etc)
Definitions & Interpretation Clause
Reps and warranties
Condition precedent or subsequent
Term, termination, renewal and survival clauses
Assignment and change of control clauses
Confidentiality and non-disclosure clause
Indemnification clause
Force majeure clause
Non-compete clause
Contract Breach and Execution
Other boilerplate clauses
Annexure & Schedules
Signature pages
Any other important clause required
Drafting of following important contracts/agreements along with practice exercises:
Sale deed
Lease deed
Loan Agreement
Leave and License agreement
Employment Contract
Non-Disclosure Agreement
Shareholder Agreement
Mortgage Deed
Power of Attorney
Cloud Computing Services Agreement
Software development agreement
Manufacturing & Supply Agreement.
Memorandum of Association
Articles of Association
Basics of Contract Negotiation including common negotiation techniques.
Breach of the Contract and the remedies available including specific performance.
Learn how to Review Contracts
Practice exercises to excel in contract drafting 
DURATION: 6 Weeks starting from October 7, 2023
Law student
Practicing Advocates
CA/CS
Government officers
Academicians
In-house counsels
Anybody interested in learning Contract Drafting.
EXCLUSIVE BENEFITS INCLUDING FREE E-BOOKS & TEMPLATES :
WEEKEND ONLY SESSIONS
Live & Interactive sessions with the instructors
Recording accessible for 2 year
Free access to templates of important agreements
Free access to Manucontract's E-book on Understanding Contracts
Free access to E-book on notable Indian and International Judgments for Contracts
Certificate on completion
Practical assignments and feedbacks by experts
Free Access to recorded sessions on CV, Cover letter drafting & interview preparation.
1 Week Free Access to Manucontract CLM
Trained In-House Counsels & Lawyers from the below companies & law firms:
Testimonials from BR Learners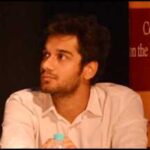 Sarthak Mishra, Associate, Shardul Amarchand Mangaldas & Co.
"This course was really well organised and well designed. What stood out was the value it delivered at such an economical pricing point, similar courses/conferences cost 10x more especially with the line-up of speakers we had. The moderator – speaker model was also quite intuitive and all important topics were covered by the speakers. I'm actually looking forward to courses like these organised in the future."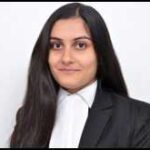 Ishita Tiwari, Associate, SirionLabs
"The Course Content was very informative and the instructors really explained the reasoning part behind clauses and in general to a great extent. The assignment too was very insightful and I learned a lot while drafting the assignment."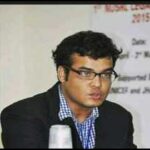 Anand Narayan, Legal Manager, Aditya Birla Group
"The lectures were good. The assignment was interesting. Kudos to Varsha and Team"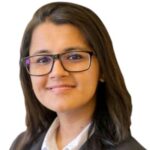 Rupali Goyal, Associate, Indirect Tax, BDO India
"It was a great experience in learning from such an accomplished faculty."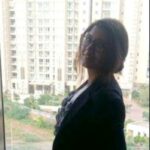 Sanya Arora, Senior Associate, India Law Partners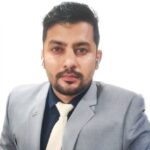 Ashutosh Pandey, Law Graduate, Llyod Law College, India
"A very well drafted curriculum with proactive team and Mentors willing to teach and quench all the curiosity!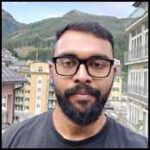 Arvind Srinivasan, Advocate
"Thanks to Bettering Results (BR) for arranging this unique course where modules are taught by senior associates from some of the best law firms in India."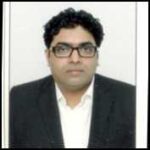 Gopal Srinath Kidambi, Advocate
"The course helped me refresh my already existing knowledge and also helped me gain fresh perspectives.
A big thank you to Varsha Gupta of Bettering Results (BR)for patiently handling my queries before enrolling for, and during the course!"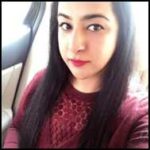 Megha Sharma, Legal Counsel, Unified Credit Solutions Pvt. Ltd.
"The course provided a good insight of the subject and was a great learning experience."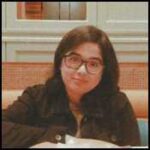 Barnali Mukherjee, 4th Year Law Student, KIIT School of Law
"The course was extremely helpful. As a 4th year student I feel that this course will make me confident with contract drafting."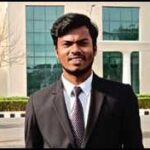 B. D. Rao Kundan, 4th Year Law Student, RGNUL, Patiala
"As a student of law, I always wanted to know how to draft unambiguous and legally enforceable contracts in order to help the parties handle future disagreements. This well organised course on contract drafting has helped me learning the same. Getting insights directly from the industry experts on nuances of drafting a good contracts was something special about this course. Now, I feel more confident and can draft any type of agreements or contracts."