Join our Self-Paced Certificate Course on the Companies Act, 2013 & SEBI- Laws & Practice
INSTRUCTED BY INDIA'S TOP CORPORATE LAWYERS: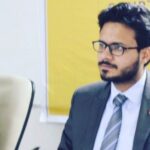 Principal Associate

Cyril Amarchand Mangaldas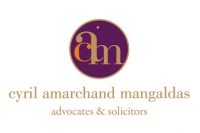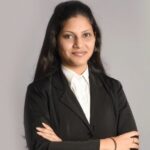 Ex- Cyril Amarchand Mangaldas, NSE
& Reliance Industries Limited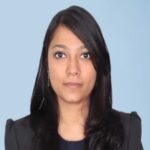 Ex- Principal Associate

Khaitan & Co.
If you are a corporate law enthusiast, you would know how important/relevant is the knowledge of Company law. The major chunk of functioning of law firms dealing with the corporate side of law rests on company law and thus it becomes imperative for any law student, lawyers or anyone seeking to work in corporate law to gain theoretical & practical knowledge on company law.
In order to become a corporate lawyer, you must first have a strong understanding of company law practice. This area of law governs the interactions and relationships between businesses, shareholders, and other stakeholders. Corporate lawyers use this knowledge to advise their clients on the best course of action to take in various situations. 
Recognising this need, Bettering Results is introducing a comprehensive and well-structured Certificate Course on the Companies Act, 2013 & SEBI- Laws & Practice designed after taking inputs from tier-1 law firm lawyers. 
This course includes basic understanding of concepts along with associated laws and practical insights into the law by professionals already working in top law firms like Cyril Amarchand Mangaldas, JSA, Trilegal, Khaitan & Co. and many more.
You will also get to learn and draft important agreements/documents like Memorandum of Association, Shareholders Agreement, Share Purchase Agreement, Share Subscription Agreement etc.
If you are really interested in making a career in corporate law, then you must join this course right now!
Companies that we have had participants from include Hindalco Industries limited, GMR Group, Powergrid Corporation of India Limited, Aditya Birla Finance Ltd, Adani Road Transport Limited, L&T Financial Services, Cybercity builders and developers Pvt Ltd, Om Infra Ltd, Gayatri Projects Limited, Cashfree Payments, L&T Defence, and JB Pharmaceuticals etc.  and law firms like Khaitan & Co., DSK Legal, Cyril Amarchand Mangaldas etc.
Join now to stay ahead in your career!
Basic Understanding of Company Law
Introduction – Meaning of Company, Nature, & Characteristics
Journey from Companies Act, 1956 to Companies Act, 2013
Comparison of Partnership Firm, Trust, Company and LLP



Kinds of Companies under the Companies Act, 2013
Process of incorporation of a Company under the Companies Act, 2013
Memorandum of Association, Articles of Association & drafting in detail
Prospectus- Types of Prospectus & Drafting of Prospectus

Modes of issue of securities under Companies Act, 2013- Offer for sale, allotment, issue, public offer, private placement

Share Certificate & Share Warrant
Directors and Key managerial personnel
Kinds of directors, appointment of directors, & liability of directors under the Companies Act, 2013

Key managerial personnel under the Companies Act, 2013 and their roles
Corporate Finances
Equity &

Debt

Bonds

, ESOPs, Sweat Equity Shares, Preference shares, bonus shares

Rights issue, private placement, and preferential allotment
Dividend, Buyback of shares etc.
Declaration and Payment of Dividend under the Companies Act, 2013 and relevant rules

Buyback of shares and the process
Company Administration and Corporate Governance
Evolution of corporate governance in India 

Nomination and Remuneration Committee

Audit Committee

Stakeholder Relationship Committee

Board Meetings

Shareholders Meetings

Related Party Transactions
Accounting, Inquiry & Investigation under the Companies Act, 2013
Accounts & Financial statements

Audit & Auditors

Inquiry & Investigation
Corporate Social Responsibility (CSR)
Introduction to CSR

Drafting of CSR Policy 

CSR Rules

List of activities that may be undertaken under CSR
Undertaking due diligence as a corporate lawyer
Drafting of following important agreements for a corporate lawyer
Shareholders' Agreement 

Share Purchase Agreement 

Share Subscription Agreement 

Joint Venture Agreement

Debenture Trust Deed

Loan agreement
Role of various Regulatory Bodies/Adjudicating Authorities under the Companies Act, 2013
Registrar of Companies

National Company Law Tribunal 

Appellate Tribunal 

Special Courts
Learn how to use Ministry of Corporate Affairs website & its importance in a company law practice.
SEBI Laws applicable to listed entities & Takeover Code Practice 
FEMA Act, 1999, FDI Policy & important filings (relevant provisions)
Company Processes
Concept of Compromise, reconstruction & amalgamation under the Companies Act, 2013

Procedure of Compromise, reconstruction & amalgamation under the Companies Act, 2013

How to draft schemes of arrangement
Winding up of Companies- Mandatory vs Voluntary
Company Processes
Removal of name from the register (including reply to

strike-off notice)

Prevention of Oppression and Mismanagement

Conversion of Company
Career as a Corporate Lawyer & Career Guidance Sessions
Job opportunities in the market
What soft skills are required to become a leading corporate lawyer?
How to get clients as a corporate lawyer?
How to build a personal brand?
CV & Cover Letter for corporate law internship/job
Must know laws for a corporate lawyer
Work done by a corporate lawyer
Law student
Practicing Advocates willing to join corporate law practice or excel in their ongoing practice
CA/CS interested in company law practice
Academicians
In-house counsels dealing with corporate matters
Any corporate law enthusiast interested in learning company law.
EXCLUSIVE BENEFITS OF THE COURSE:
RECORDED SESSIONS ONLY 
Gain extensive practical knowledge by top corporate lawyers
Q&A round with the instructors
Recording accessible for 1 year
Certificate on completion
People we've trained work at
Testimonials from BR Learners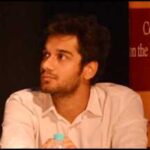 Sarthak Mishra, Associate, Shardul Amarchand Mangaldas & Co.
"This course was really well organised and well designed. What stood out was the value it delivered at such an economical pricing point, similar courses/conferences cost 10x more especially with the line-up of speakers we had. The moderator – speaker model was also quite intuitive and all important topics were covered by the speakers. I'm actually looking forward to courses like these organised in the future."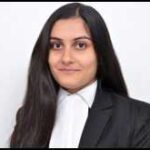 Ishita Tiwari, Associate, SirionLabs
"The Course Content was very informative and the instructors really explained the reasoning part behind clauses and in general to a great extent. The assignment too was very insightful and I learned a lot while drafting the assignment."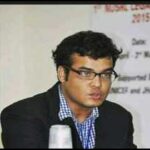 Anand Narayan, Legal Manager, Aditya Birla Group
"The lectures were good. The assignment was interesting. Kudos to Varsha and Team"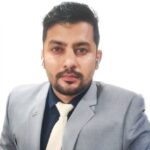 Ashutosh Pandey, Law Graduate, Llyod Law College, India
"A very well drafted curriculum with proactive team and Mentors willing to teach and quench all the curiosity!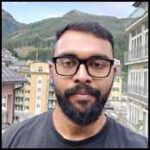 Arvind Srinivasan, Advocate
"Thanks to Bettering Results (BR) for arranging this unique course where modules are taught by senior associates from some of the best law firms in India."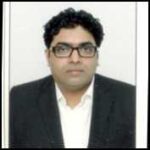 Gopal Srinath Kidambi, Advocate
"The course helped me refresh my already existing knowledge and also helped me gain fresh perspectives.
A big thank you to Varsha Gupta of Bettering Results (BR)for patiently handling my queries before enrolling for, and during the course!"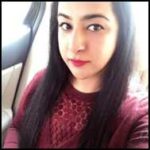 Megha Sharma, Legal Counsel, Unified Credit Solutions Pvt. Ltd.
"The course provided a good insight of the subject and was a great learning experience."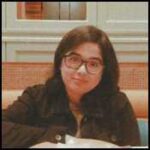 Barnali Mukherjee, 4th Year Law Student, KIIT School of Law
"The course was extremely helpful. As a 4th year student I feel that this course will make me confident with contract drafting."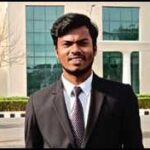 B. D. Rao Kundan, 4th Year Law Student, RGNUL, Patiala
"As a student of law, I always wanted to know how to draft unambiguous and legally enforceable contracts in order to help the parties handle future disagreements. This well organised course on contract drafting has helped me learning the same. Getting insights directly from the industry experts on nuances of drafting a good contracts was something special about this course. Now, I feel more confident and can draft any type of agreements or contracts."