Become a Competition Law Expert with our
Competition Law Course!
Attend this to learn basics and practical insights into the functioning of Competition Law from the Top Tier Law Firm Lawyers, 1st & former CCI Chairman himself and other legal luminaries.
INSTRUCTED BY THE TOP COMPETITION LAW EXPERTS: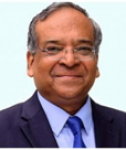 Mr. Dhanendra Kumar
Former & First Chairman
Competition Commission of India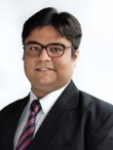 Mr. Toshit Shandilya
Partner
AZB & Partners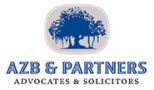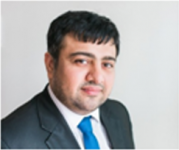 Mr. Yaman Verma
Partner
Shardul Amarchand Mangaldas & Co.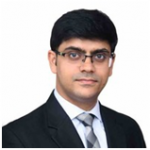 Mr. Rahul Satyan
Lead Counsel- Competition & Regulatory, Meta
Ex-Counsel, Trilegal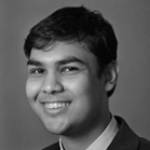 Mr. Soham Banerjee
Principal Associate
Khaitan & Co.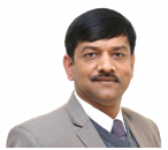 Dr. Vijay Kumar Singh
Professor & Dean
School of Law, UPES, Dehradun
Ex-Deputy Director (Law), CCI

Competition law is highly relevant yet complex and needs expert guidance to understand. The laws, which regulate anti-competitive behavior aims to ensure that competition and not anti-competitive behavior is the driving force behind the healthy market growth.
Thus, Bettering Results (BR) is rolling out the specialized course on Competition Law & Policy to break down the complexities of the law and make you a master of the subject. The course is created in a way that benefits both law students, lawyers & other professionals.
The course includes the economics of competition law, merger control, abuse of dominant position, cartels, etc.
Economics of competition law
History behind introduction of Competition Act, 2002
Competition Commission of India (CCI) – Introduction & Challenge to Constitutionality of the CCI
Introduction to Anti Competitive Agreements (Horizontal & Vertical Agreements)
Concept of Relevant Market
Determining Relevant Market
Adverse Appreciable Effect on Competition (AAEC)
Factors for determining AAEC
Identify anti-competitive clauses
Procedure of enforcement under Section 3 of competition Act, 2022
Remedies in case of anti-competitive agreements
Exceptions provided under the Competition Act, 2022 like export cartels & IPR protection
Discuss landmark case studies from practice perspective
Cartels under Competition Act, 2002
Advanced Analysis of Abuse of Dominant Positions
Introduction to Abuse of Dominance
Relevant Market
Concept of Dominant Player
Kinds of abusive use of dominant position
Procedure of inquiry & investigation for cases under Section 4 of Competition Act, 2022
Remedies available
Penalties
Discuss landmark case studies from practice perspective
Merger control provisions & combination regulations
Types of Combinations
Control meaning in detail
Relevant Market
Procedure for investigation of Combination by the CCI
Remedies available
Penalties
Discuss landmark case studies from practice perspective
Competition Act, 2002 on Interim Relief, Leniency Provisions & Dawn Raids
Cross border merger and competition law
Interventions in technology driven markets
Career Guidance sessions
Law student
Practicing Advocates
CA/CS
Academicians
In-house counsels
Economists
Anybody interested in mastering Competition Law & Practice.
Extensive recorded sessions accessible 24*7 for a year.
Access to practical knowledge by the experts.
Certificate on completion
People we've trained work at

Sarthak Mishra, Associate, Shardul Amarchand Mangaldas & Co.
"This course was really well organised and well designed. What stood out was the value it delivered at such an economical pricing point, similar courses/conferences cost 10x more especially with the line-up of speakers we had. The moderator - speaker model was also quite intuitive and all important topics were covered by the speakers. I'm actually looking forward to courses like these organised in the future."

Kunal Singh, 4th Year Law Student, VIPS
"This series on competition law has proved to be very fruitful for as being in third year it helped me to clear the subtle nuances of the competition law. The speakers explained the practical application of the principles of competition law which enabled me to understand the intricacies of competition law.
Overall, it was an excellent series of lectures on competition law. Thank you for organizing this series."

Vivek Narang, Senior Associate, AZB & Partners
"I really liked the course and it gives a good kick start for someone who wants to work in the M&A space."

Anand Narayan, Legal Manager, Aditya Birla Group
"The lectures were good. The assignment was interesting. Kudos to Varsha and Team"
Yashu Mishra, MIT Law School Pune
"I am thankful to Varsha Gupta and Nupur Agrawal for constant support and helping me with all the difficulties during the course.

I would also like to extend my gratitude to all my mentors. It would have been impossible without them to understand Arbitration in such a smooth manner. This will be a huge help in my career ahead and I am glad I was a part of this program."

Maseeh Syed Yazdani, Jindal Global Law School
"The uniqueness of this course differentiates it from all the other courses available since students get to interact with leading corporate law practitioners. The course gave me an insight into almost all the fields that revolve around the concept of Mergers and Acquisitions such as insights into key documents involved in M&A transactions, drafting tips concerning SHA, SSA, JVA etc."