Certificate Course on Trademarks Law & Practice
Register now at INR 3219/- INR 4499
INSTRUCTED BY THE TOP TRADEMARK LAWYERS: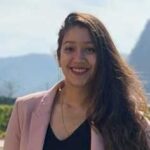 Luthra & Luthra Law Offices, India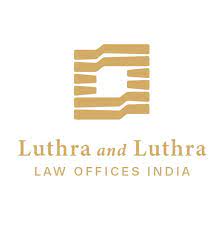 The mushrooming of businesses and brands has led to the growth of trademarks law. The growth of Intellectual Property Rights has led to an increase in demand for trademark lawyers in India.
If you are a law student, practising lawyer, CA, CS, etc. interested in IPR laws and especially developing/growing trademark practice, this course is going to cover all practical aspects with sessions from top IP lawyers in India.
This course specialised course on Trademarks Law plunges into the plethora of topics ranging from basics of trademark to registration, removal and rectification and trademark licence agreements.The course also looks at different aspects of trademarks in India including how to get a trademark, how to file a trademark application, how to check if a trademark has already been taken, how to enforce a trademark, trademark in cyberspace etc.
This also offers exclusive benefits like advanced practical knowledge, certificate, career guidance session included in recording and many more!
LEADING IPR PRACTITIONERS AS INSTRUCTORS:  
Bharadwaj Jaishankar, Partner, IndusLaw
Gaurav Miglani, Managing Attorney at worldwide intellec
Shireen Dhar, Senior Associate, Luthra & Luthra Law Offices, India
Rajeshwari Hariharan, Founder, Rajeshwari & Associates
Smriti Yadav, Partner, Khaitan & Co.
Aishwarya Kane, Attorney, Ira Law 
Introduction to Intellectual Property Rights
Introduction to Trademark, Concepts of well known trademarks, classification search, etc.
Registration of trademarks, procedure for registration of Trademark and drafting of various applications, affidavit, and objections etc. & Opposition Proceeding (Process, Absolute & Relative Ground, Exception to Sec.9, Reply, Hearing & Publication ) 
Removal and rectification of trademarks
Trademark Licence Agreement,  Assignment and Franchising ( Essentials, Mandatory, Docs. Required, Cancellation, Rights) & Trademark clauses in Contracts
Anti Dissection Rule, Trademark Counterfeiting , Doctrine of Fair Use and Trans Border Reputation 
Infringement and passing off including: 
Cease & Desist Notices
Civil & Criminal Actions
Border Measures
Anton Pillar Orders
John Doe  Orders
Permanent Perpetual Injunctions
Damages of Ace of Profits
Delivery Up and Destruction 
Exceptions to trademark infringement
Career opportunities in Trademarks Law
Free Recorded sessions on Designs Law
Law students who want to practice IPR/trademarks law or learn about IPR/trademark law
Young lawyers struggling to learn the basics and make a career in trademark law
Lawyers, CA, CS etc. looking to build IPR practice
Anybody interested in learning about trademark law.
Recorded sessions ONLY 
Sessions accessible 24*7 at your convenience for a year
Reading Material included
Free recorded sessions on Designs Law
People we've trained work at
Testimonials from BR Learners
Paarth Samdani, Alliance University, Bangalore
"Over the course of the last 3 months, I was part of a Course and Mentorship Program on Intellectual Property Rights organized by Bettering Results (BR). 
The discussions provided me with an insight into the practical nuances of Intellectual Property, and definitely cleared up some delusions. I was exposed to the practice of drafting trade mark applications, patent specifications, licensing and franchising agreements etc. There was also a lot of dialogue on the contemporary issues pertaining to IP laws, broadening my thought and perspective."
 It was a great experience to deep dive in the realm of IP Law and learn more about Trademarks, Copyrights, Patents, Design Rights, and Geographical Indicators.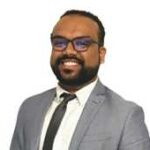 Rohit Kulkarni, BVDU New Law College, Pune
"This mentorship covers the theory part of the entire breadth of IP categories and laws quite comprehensively, but more importantly equips the mentees with practical skills which can allow them to actually start working in all areas of IP law such as – important stages and process of IP filing, drafting IP registration applications, affidavits, objections, counter statements, cease and desist notices, stages of opposition proceedings, licensing or assigning IP rights, handling IP infringements, LOCARNO Classification, and IP rights in Cyberspace.
More than the knowledge of IP though, what I truly like about this unique mentorship is the hands-on skills it gives the mentees along with real insights and guidance from IP practitioners with extensive experience!
The best part of course was being mentored by some of the leading IP professionals from some of the leading commercial law firms."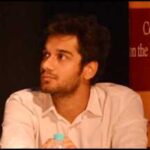 Sarthak Mishra, Associate, Shardul Amarchand Mangaldas & Co.
"This course was really well organised and well designed. What stood out was the value it delivered at such an economical pricing point, similar courses/conferences cost 10x more especially with the line-up of speakers we had. The moderator – speaker model was also quite intuitive and all important topics were covered by the speakers. I'm actually looking forward to courses like these organised in the future."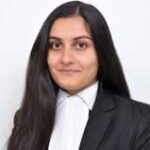 Ishita Tiwari, Associate, SirionLabs
"The Course Content was very informative and the instructors really explained the reasoning part behind clauses and in general to a great extent. The assignment too was very insightful and I learned a lot while drafting the assignment."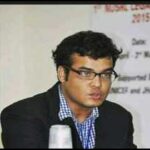 Anand Narayan, Legal Manager, Aditya Birla Group
"The lectures were good. The assignment was interesting. Kudos to Varsha and Team"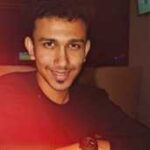 Jay Shah, SVKM's Narsee Monjee Institute of Management Studies (NMIMS)
"I have been very pleased with the way this mentorship program was conducted and I feel that I benefited greatly from being one of its students. The learnings from this program have further strengthened my grasp on fundamentals of M&A and contributed immensely to the way I perform tasks at my internships. I can vouch that the offerings from this program are different from any other program out there."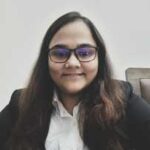 Shreya Joshi, GLC, Mumbai
"I feel enrolling for the Mentorship program of M&A by Bettering Results (BR) was one of the wisest decision I made, why I primarily chose to enrol was because of the faculties as they were all practicing lawyers and are renowned in their respective fields, the kind of knowledge the mentors imparted apart from conceptual learning's was from their personal experiences I can remember every single mentor saying that "We did this while handling this transaction" or "this is what happened with us" which was exceptional and was very intriguing."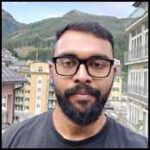 Arvind Srinivasan, Advocate
"Thanks to Bettering Results (BR) for arranging this unique course where modules are taught by senior associates from some of the best law firms in India."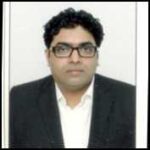 Gopal Srinath Kidambi, Advocate
"The course helped me refresh my already existing knowledge and also helped me gain fresh perspectives.
A big thank you to Varsha Gupta of Bettering Results (BR)for patiently handling my queries before enrolling for, and during the course!"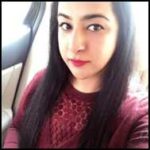 Megha Sharma, Legal Counsel, Unified Credit Solutions Pvt. Ltd.
"The course provided a good insight of the subject and was a great learning experience."