Join our Certificate Course on Capital Markets & Securities Law Practice
Attend this to learn basics and practical insights into the functioning of Capital Markets & Securities Law from the Top Tier Law Firm Lawyers who have advised on major IPOs like Nykaa, LIC, Metro Brands Ltd, Sterling and Wilson Solar etc.
INSTRUCTED BY INDIA'S TOP CAPITAL MARKETS LAWYERS: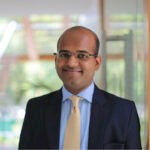 Shardul Amarchand Mangaldas & Co.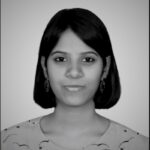 Principal Associate

Shardul Amarchand Mangaldas & Co.


Capital Markets & Securities Law is a complex practice area that involves advising companies and investors on various aspects of securities offerings and trading, including compliance with regulatory requirements and disclosure obligations. 
The Indian Capital market has grown significantly in recent years, providing opportunities for lawyers to work on a wide range of transactions and advise clients on a variety of legal issues. It can be a challenging but rewarding field for legal professionals to build a career in.
Going public through an Initial Public Offering (IPO) is a significant milestone for a company and its investors. It allows the company to raise capital by selling shares to the public and enables investors to potentially see significant returns on their investments. However, the process of going public is complex and requires a great deal of planning and preparation. Companies typically spend between one to two years preparing for an IPO, as it requires a significant amount of internal changes, financial and legal compliance, and documentation. The company needs to transform itself to meet the regulatory and compliance requirements of being a public company and also to attract investors. Additionally, the company may need to hire underwriters, legal and accounting firms, and other professional services to help navigate the process.
To ensure that your career path is focused and to empower you with the practical experience that you need in capital markets, Bettering Results (BR) is introducing a comprehensive and well-structured Certificate Course on Capital Markets and Securities Laws.
This course is tailored to provide you with a basic understanding of how the capital markets industry is structured, the applicable laws, how each constituent contributes to maintaining smooth, functioning financial markets, and a keen idea of what field you may be best suited to pursue opportunities in. You will be getting practical insights from professionals already working in capital markets teams of top law firms.
Whether you are a law student, practising advocate, in-house counsel, CA, CS, or compliance officer working or planning to work on capital markets matters, this course will allow you to get an extensive lay of the land so that you have a roadmap for your career pursuits.
Join now to kickstart & grow your legal career in the capital markets now!
Basic Understanding and Journey of Capital Markets 
Introduction about Capital Markets 

Role of Capital markets played in the economic and financial system 

Increasing significance of this Practice
Capital Markets Players and their Roles 
Issuer company 

Merchant Banker/ Book Running Lead Manager ("BRLM") 

Issuer counsel 

BRLM Counsel 

Designated Stock Exchange 

Auditors 

Registrars and Share Transfer Agents 

Monitoring Agencies, Syndicate Members, Underwriters
Equity Markets 
Equity Markets and Instruments 

Difference between private placement and public issues 

Process until Listing
Initial Public Offers (1) 
Meaning 

Offer for Sale and Fresh Issuance
Initial Public Offers (2) 
Offer Documents – Draft Red Herring Prospectus, Red Herring Prospectus, Prospectus

Ancillary deliverables such as transaction agreements, certificates etc. 
Qualified Institutions Placements 
Meaning 

Who are Qualified Institutional Buyers 

Process and ancillary deliverables such as agreements, certificates etc.
Applicable Laws 
SEBI (Issue of Capital and Disclosure Requirements) Regulations, 2018 and related circulars 

Companies Act, 2013 and Rules 

Securities Laws, including Securities Contracts (Regulation) Act, 1956 read with Securities Contracts (Regulation) Rules, 1957 

Exchange Bye-laws 
Major capital market deals of 2022 
Career Guidance Session
Job Opportunities in this area

What soft skills are required to become a leading securities lawyer?

Secrets to deliver deep sector expertise and practical, innovative solutions.

Importance of the full spectrum of capital markets work

How to have a career focused approach in this practice area.

CV building for capital markets internship or job.
Law students willing to kick start their career in capital markets
In-house counsels dealing with corporate & securities matters
Practising advocates willing to join transactional securities practice and capital markets
CA, CS, academicians, etc.
Any corporate law enthusiasts interested in learning about capital markets & securities law
EXCLUSIVE BENEFITS OF THE COURSE:
Recorded sessions ONLY
Gain extensive practical knowledge through sessions
Recording accessible 24*7 for 1 year at your convenience
Reading material for better learning is provided
Certificate shall be provided on completion of the course
Law firms
Investment banks
Listed entities in house legal team
Stock exchanges such as NSE, BSE etc.
SEBI
Corporate compliance teams
Other Capital Markets Players
Relevant government agencies
Private equity firms
People we've trained work at
Testimonials from BR Learners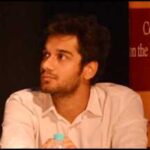 Sarthak Mishra, Associate, Shardul Amarchand Mangaldas & Co.
"This course was really well organised and well designed. What stood out was the value it delivered at such an economical pricing point, similar courses/conferences cost 10x more especially with the line-up of speakers we had. The moderator – speaker model was also quite intuitive and all important topics were covered by the speakers. I'm actually looking forward to courses like these organised in the future."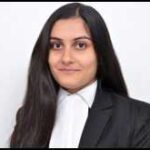 Ishita Tiwari, Associate, SirionLabs
"The Course Content was very informative and the instructors really explained the reasoning part behind clauses and in general to a great extent. The assignment too was very insightful and I learned a lot while drafting the assignment."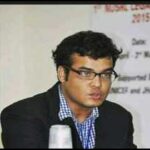 Anand Narayan, Legal Manager, Aditya Birla Group
"The lectures were good. The assignment was interesting. Kudos to Varsha and Team"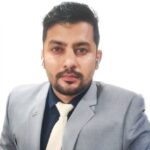 Ashutosh Pandey, Law Graduate, Llyod Law College, India
"A very well drafted curriculum with proactive team and Mentors willing to teach and quench all the curiosity!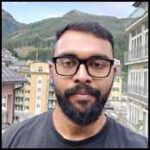 Arvind Srinivasan, Advocate
"Thanks to Bettering Results (BR) for arranging this unique course where modules are taught by senior associates from some of the best law firms in India."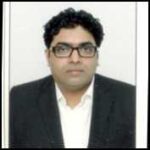 Gopal Srinath Kidambi, Advocate
"The course helped me refresh my already existing knowledge and also helped me gain fresh perspectives.
A big thank you to Varsha Gupta of Bettering Results (BR)for patiently handling my queries before enrolling for, and during the course!"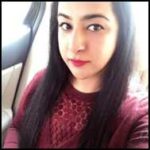 Megha Sharma, Legal Counsel, Unified Credit Solutions Pvt. Ltd.
"The course provided a good insight of the subject and was a great learning experience."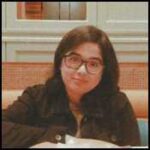 Barnali Mukherjee, 4th Year Law Student, KIIT School of Law
"The course was extremely helpful. As a 4th year student I feel that this course will make me confident with contract drafting."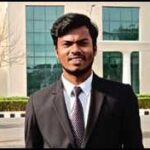 B. D. Rao Kundan, 4th Year Law Student, RGNUL, Patiala
"As a student of law, I always wanted to know how to draft unambiguous and legally enforceable contracts in order to help the parties handle future disagreements. This well organised course on contract drafting has helped me learning the same. Getting insights directly from the industry experts on nuances of drafting a good contracts was something special about this course. Now, I feel more confident and can draft any type of agreements or contracts."