JOIN our 8-Weeks Certificate Course on Mergers and Acquisitions
INSTRUCTED BY INDIA'S TOP M&A LAWYERS: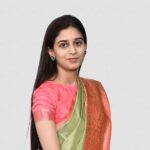 Partner & Head Ahmedabad Office
Cyril Amarchand Mangaldas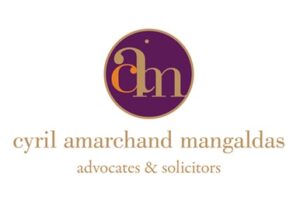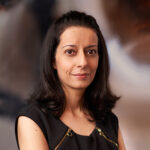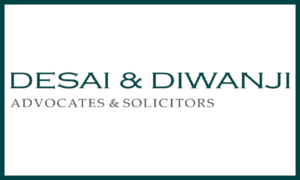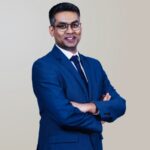 Cyril Amarchand Mangaldas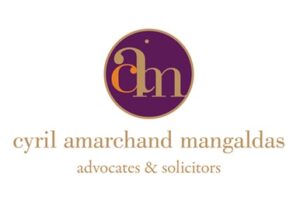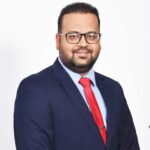 Cyril Amarchand Mangaldas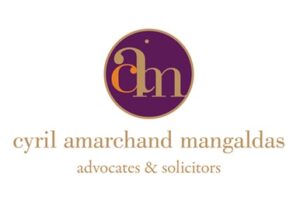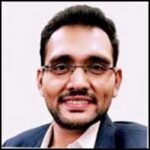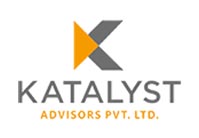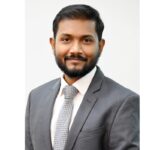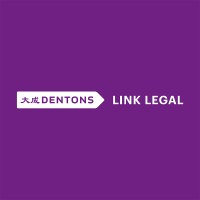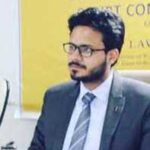 Cyril Amarchand Mangaldas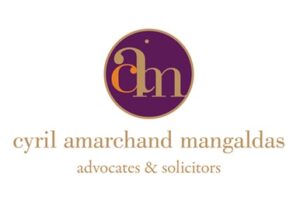 Did you know that India has seen the most M&A deals in the past few years? The M&A scenario in India is swiftly increasing with more Start-ups and globalization!
From preliminary research to negotiations, Mergers & Acquisitions require a team of skilled lawyers with the knowledge of M&A transactions, including but not limited to its stages, relevant contracts and agreements, tax laws, employment laws, and most importantly, the acumen to perform due diligence. 
To skyrocket your M&A law career, Bettering Results (BR) brings to you its 5th batch of Mergers & Acquisitions Certification Course and Mentorship Program!
Taught by partners from top-tier law firms and professionals with more than decades of experience in the field, this course & mentorship program will help you understand the various aspects of mergers and acquisitions from both theoretical as well as the practical fronts.   
This course is specifically designed to address the legal and regulatory considerations surrounding M&A deals. It will provide mentees with an in-depth knowledge on various aspects relating to M&A, due diligence, negotiation, tax considerations etc along with covering the aspects relating to cross-border M&A transactions, employment issues and corporate governance.
The program will additionally cover drafting on term sheet, due diligence reports and other important agreements and also provide career guidance. 
Companies that we have had participants from include Reserve Bank of India, Hindalco Industries limited, GMR Group, Powergrid Corporation of India Limited, Aditya Birla Finance Ltd, Adani Road Transport Limited, L&T Financial Services, Cybercity builders and developers Pvt Ltd, Om Infra Ltd, Gayatri Projects Limited, Cashfree Payments, L&T Defence, and JB Pharmaceuticals etc. and law firms like Khaitan & Co., DSK Legal, Cyril Amarchand Mangaldas etc.
The 5th batch starts on July 15, 2023.
Join now to kickstart your career in M&A or grow your career in M&A space!
Basic concepts related to Mergers and Acquisitions.
Stages in an M&A transaction
Drafting of Term Sheet and Due Diligence Report
Joint Ventures & Drafting of JV Agreement
Employment issues in M&A transactions
CG and balancing investors rights
Open offer, buy-back & delisting
Various types of Agreements including SHA, SSA & SPA and their drafting
Tax considerations in M&A
Rationale for M&A transactions (Case studies)
DURATION: 8 Weeks starting from July 15, 2023
Law students who want to practice M&A or learn about M&A.
Young lawyers struggling to learn the basics and make a career in M&A.
Lawyers looking to build corporate practice
CA, CS, etc.
Anybody interested in learning about M&A practice.
Weekend sessions ONLY and manageable with college, internship, exams, jobs etc.
Live and interactive sessions to provide a friendly classroom environment
Career guidance from the experts
Recorded video lectures accessible for 1 year
Reading Material
Assignments and feedbacks for the practical application of the learning
Internship recommendation to top performers at the discretion of mentors
People we've trained work at
Testimonials from BR Learners on M&A Course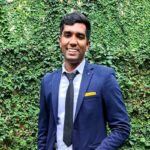 Adhityaa Vishal, Associate, ALMT Legal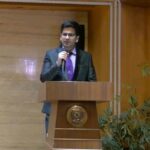 Jayesh Borele, Associate, Vaish Associates Advocates
"Got to learn the practical insists on critical aspects of M&A, understood complex transactions through various case studies, drafted transaction documents, interacted with the imminent lawyers of M&A teams of renowned law firms, networked and build life long memories and connections. I could actually relate the presentation of the sessions with actual work we do in practise. I would definitely recommend all the peers looking to excel in their M&A career to join this course.  This would definitely help you in setting up your foundations in the M&A space."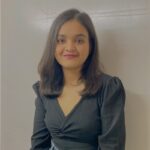 Amisha Kamane, Student at MNLU, Nagpur
"The highlight of the course for me was the live sessions on M&A which were administered by M&A Experts such as Ms. Paridhi Adani, Mr. Shashank Vikram Singh, Ms. Deepti Sarma, Mr. Siddharth Marwah, Mr. Gaurav Mistry, Mr. Akshay Pathak, Mr. Anish Jaipuriar, Mr. Rahul Satyan and Mr. Binoy Parikh. What was also extremely helpful were the live career guidence sessions that were part of the Course, which undoubtedly made all the difference for me.

Through the course, I learnt the basics of M&A, including it's stages and the intricacies of Term Sheets, Due Diligence Reports, Negotiations and Transaction Documents. The Course also covered essentials of Joint Ventures and Tax intricacies in M&A, all of which was very practically laid out and explained. I would like to thank the mentors for their unmatched guidance.

I would also especially like to thank Varsha Gupta Ma'am, who's an inspiration herself and the entire Bettering Results (BR) team for organising this session which was very proactive and beginner friendly which most other courses out there are not. This course has definitely added to my knowledge and I can't wait to further explore M&A and take the learnings from this course forward in my career.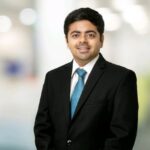 Vivek Narang, Senior Associate, AZB & Partners
"I really liked the course and it gives a good kick start for someone who wants to work in the M&A space."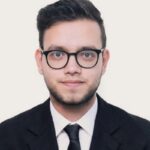 Ayush Tiwari, Student at BMS, College of Law, Bangalore
"I really liked the course and it gives a good kick start for someone who wants to work in the M&A space."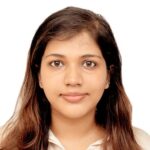 Nandini Bimbraw, Student at Government Law College, Mumbai
"The course was comprehensive and covered basic concepts, principles and stages of M&A. Exclusive sessions were held on Term Sheets and DD Report, Negotiations, Joint Ventures, Competition law and employment and taxation issues related to M&A.
Despite having internships and even having exams in the past month, I was able to complete the course because of the recorded lectures, which was a major advantage of the course. The career guidance sessions at the end of the course were very insightful as the mentors shared their professional experiences."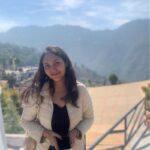 Taniya Shah, LLM Student at Jindal Global Law School
"It has indeed been an insightful journey and the credit goes to none other than the wonderful learned lawyers from esteemed law firms of the country.
I also was able to secure an internship in tier 1 law firm as I was amongst the top performers of the batch. Also, my blog got selected for publication on BR Blog. I highly recommend this course for those who wish to see themselves as successful M&A lawyers in mere future."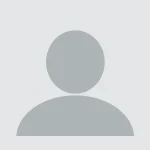 Kartik Singh, Student at NLU Odisha & Incoming Associate at Trilegal
"The course, taught by some of the best legal minds in the country, helped me to understand different aspects of M&A and learn from their experiences in the said field."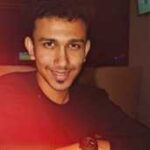 Jay Shah, Student at SVKM's Narsee Monjee Institute of Management Studies (NMIMS)
"I have been very pleased with the way this mentorship program was conducted and I feel that I benefited greatly from being one of its students. The learnings from this program have further strengthened my grasp on fundamentals of M&A and contributed immensely to the way I perform tasks at my internships. I can vouch that the offerings from this program are different from any other program out there."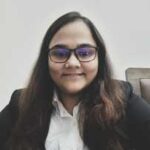 Shreya Joshi, Student at GLC, Mumbai
"I feel enrolling for the Mentorship program of M&A by Bettering Results (BR) was one of the wisest decision I made, why I primarily chose to enrol was because of the faculties as they were all practicing lawyers and are renowned in their respective fields, the kind of knowledge the mentors imparted apart from conceptual learning's was from their personal experiences I can remember every single mentor saying that "We did this while handling this transaction" or "this is what happened with us" which was exceptional and was very intriguing."
FEW INTERNSHIP OFFERS AT TOP LAW FIRMS THROUGH BR IN THE PAST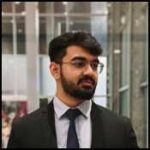 Aryan Puri
MIT, Pune
Khaitan & Co.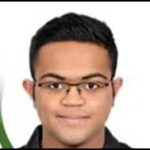 Harsh Nesarikar
ILS Law College, Pune
IndusLaw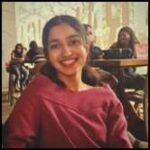 Kiran Patel
Alliance University, Bangalore
DSK Legal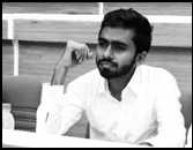 Huzaifa Salim
Jamia Millia Islamia
DSK Legal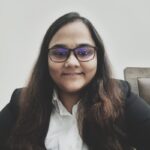 Shreya Joshi
GLC Mumbai
DSK Legal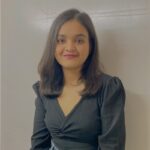 Amisha Kamane
MNLU, Nagpur
Khaitan & Co.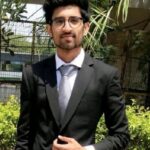 Abhishek Malhotra
Faculty of Law, DU
IndusLaw
Likhita Agrawal
NLU Nagpur
DSK Legal